Tony Federico is an engineer's engineer. Get him started talking about the nuances, intricacies and advanced technology of the new DocuColor iGen3 and his enthusiasm for the machine he's responsible for is hard--make that impossible--to cap.

Tony is a corporate vice president for Xerox and was appointed to his current position of Senior Vice President, Development for DSSG in December of 2001. In this key assignment, Tony has responsibility for the development and delivery of all Xerox-developed production systems with focus on iGen3.

I caught up with Tony for a few minutes this week to talk about the engineering side of iGen3 and what it means to the printers who are going to be using it.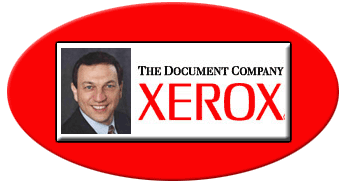 WTT: Developing the iGen3 is probably one of the largest engineering efforts in the history of the printing industry. I know it's a very complex machine, but if you had to rate the top three engineering accomplishments, what would they be, and what are the business benefits of those to your customers?

Tony Federico: I think the first thing is the dramatic increase in xerographic imaging technology. We are attaining higher resolution (600 x 600 x 4800) and this is due to a whole range of very tight tolerances we've built into the system. Even a couple of years ago we weren't sure we could meet all the targets we had set, but now these high levels have become routine.

Related to this are what we call the SmartPress control systems. These are the sensors and controls throughout iGen3 that monitor just about everything on an ongoing basis. In addition, the control systems allow us to make changes and upgrades as efficiently as possible. For example, there are a series of circuit boards used in multiple locations in the iGen3. All the boards are the same, but each can be individually programmed to do specific tasks. This makes changing any one of them very easy, but also makes upgrading their individual functions a simple matter of downloading the updated software. Where we used to have one or two large motors, iGen3 has close to 100 DC (direct current) motors, each individually controlled by these common, but uniquely programmable, boards. In essence, we have designed much of our control system into software providing tremendous flexibility for the future.

Then there is how we handle the paper. This encompasses the whole flow of cut-sheet paper through the machine: a straight paper path, very wide radius turns, advanced fusing technology, de-curling, and very tight front-to-back registration.

For our customers and their customers these add up to superior image quality that is both consistent and repeatable on a wide variety of substrates--two of the most important measures of any press, offset or digital. These also help make the press as productive as possible, so customers get the quality they need on a broad range of jobs. And down the road, our control system flexibility will allow us to improve the product in ways we don't even comprehend today.


WTT: The very complexity of the iGen3 may be intimidating to prospective customers. What are some of the ways you are making diagnostics and self-maintenance easier for customers?

Tony Federico: There's a lot going on under the skins, and the sheer power of this technology can certainly seem intimidating. We find that once a customer sees that it is easy to use they are really quite comfortable with it. New digital technology often seems complicated until we realize the power it gives us. With iGen3, this power is in the form of things like continuous automatic image quality adjustment on a pixel by pixel and page by page basis. To help customers come up to speed quickly a big part of this is the program of hands-on onsite and offsite training we have developed for operators. Once the initial training is over we find real on-the-job training is ultimately the most effective because it involves the kinds of work a given customer does on a regular basis.

The iGen3 has embedded videos of diagnostic and maintenance procedures to help operators resolve any problems quickly. We also extensively use directive diagnostics which use a step by step fault tree to identify trouble spots. These were all designed in from the very beginning so that the machine is would be easy to operate despite its complexity.


WTT: Xerox is manufacturing the iGen3 on an assembly line rather than building them one at a time as other digital presses are. To facilitate this, over 70% of the process is "hard-tooled." What does this means to the manufacturing process, and is there a benefit that extends out to the customer? Can you give me an example?

Tony Federico: When you look closely at many digital presses you find that they contain plenty of parts that are really one-off pieces made in very low volumes. This means they can vary quite a bit from the original design specifications. For example, plastic parts are often made largely by hand so they are not truly identical. This can result in a variety of fit problems during manufacturing and service or operating problems once the machine is installed. With hard-tooling, the same part is injection molded so each one is identical, eliminating the potential for any problems. Done throughout the machine, hard-tooling helps ensure consistency and reduces downtime for our customers. We expect about 85 percent of parts to be hard-tooled by the end of this year.

But more to your question, hard tooling also makes manufacturing the iGen3 easier and much more efficient. We have a true assembly line for these machines capable of delivering 5 identical units every 8 hours, and it can easily be replicated if necessary. The consistency we get from hard-tooling is one of the reasons we can use process disciplined hourly employees on the production line instead of dedicated engineers as is the case with other digital color presses.

The hard-tooling also helps give the machine a long life because consistent parts help any machine work better and more reliably over time. It is a pressman's press, with a design life of over 60 million prints between major refurbishing cycles.


Thank you Tony for your time.