Have you begun to collect your face mask wardrobe yet? It looks like we will all be wearing them for the foreseeable future. There are many options out there, some more effective than others. We were pleased to check back in with Tailored Industry to find out what they were up to with regard to masks and learn how their business goals in general were proceeding. For background on the company, here's the initial article we wrote about them.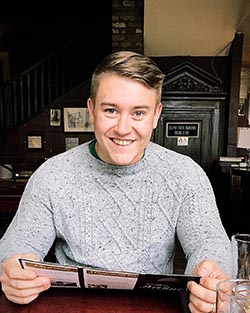 Tailored Industry founder Alex Tschopp had a vision in founding the company of reigniting the knitting industry in Brooklyn using 3D knitting technologies and an automated workflow. The success of this venture depends largely on the willingness of brands to reshore work and move to an on-demand manufacturing model. This has proven to be a somewhat difficult mental model transition for many brands, although a growing number are experimenting. The COVID-19 pandemic, however, has laid bare the frailties of the current global supply chain and may accelerate brands' interest in moving at least some of their manufacturing to a digital on-demand model, producing more product in the United States.
Tschopp states, "When China was shut down, we reignited our discussions with brands abut revisiting the possibility of building a more reactive local supply chain, and we have gotten good reception, especially among contemporary brands who might only want to manufacture a few hundred of many of their SKUs. We've also reengaged some major brands who are now more interested in exploring this model with us. Hopefully this renewed interest correlates to the type of revenue growth potential investors want to see and will enable us to move our strategy forward."
Meanwhile, Tschopp has converted 90% of his manufacturing capability to making very unique knitted face masks. They are knitted to provide a good fit to the face, a fit augmented by a small metal piece inserted after the piece is knitted to ensure a tighter fit over the bridge of the nose. The ear loops contain Lycra yarns to ensure a good fit. A logo can be knitted into the mask as well. And perhaps most importantly, there is a pocket in the mask into which a PM2.5 filter can be inserted. Each mask is shipped with a PM2.5 filter to get started. The PM2.5 filter can block particulate matter of 2.5 microns or more. While that is larger than the coronavirus (experts say it's 0.3 microns), these masks have commonly been used in Asia to filter air pollution particulates. They are not medical-grade, and while they don't filter out all of the smaller particulates, they do apparently act to reduce the overall virus load. Tschopp describes it as more like a multivitamin than an antibiotic, but certainly not a placebo.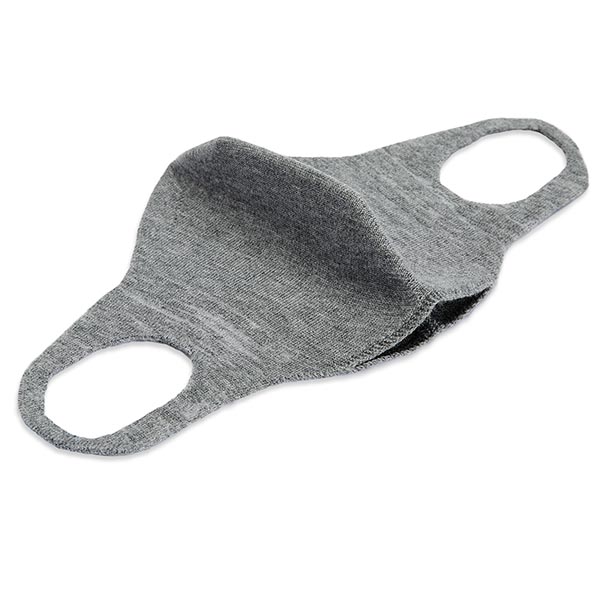 Face masks include a pocket for insertion of a filter.
Image courtesy of Tailored Industry.
Tailored Industry currently has 10 knitting machines and is running two shifts, seven days a week. Six of the machines are dedicated to making masks. This has the capacity of producing almost 300 masks per day. Masks require some hand finishing, including trimming waste yarn and inserting the nose band, a QC step, washing and pressing, a final QC step, and then lay-flat packing with a bagged filter and shipping. The post-knitting steps take about nine minutes per mask.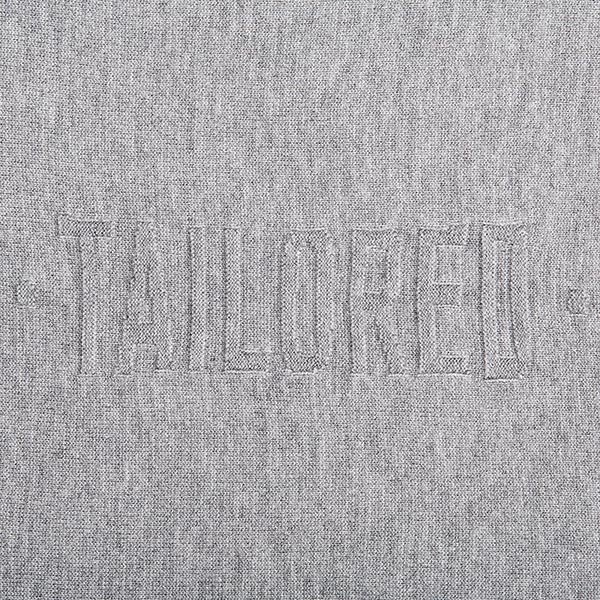 Logo detail. Image courtesy of Tailored Industry.
Tschopp has been in contact with New York Governor Andrew Cuomo's office, stating, "While they don't like to send out a specific notice that we are deemed essential, they have informed us that if you are making face masks on a majority of your machines, you are indeed essential. We are also a warehouse fulfilling online orders, which is also deemed essential."
Some retail outlets are considering providing Tailored Industry masks to all of their retail associates once they reopen, including one that has some 17,000 associates and would provide each of them with two or three masks.
In the week prior to our discussion, Tschopp reported receiving 5,000 orders, including orders for masks and other products. Typical quantities per order for masks are about 1,000, so the plant has been quite busy. "We've had to scramble to source yarn, get our staff ramped up and increase throughput," Tschopp says. "And we are running out of space. It's been a crazy month for sure!"
For more information about face masks from Tailored Industry, visit https://www.shoptailoredindustry.com/.