Carrollton, Tex. – FASTSIGNS International, Inc., the franchisor of more than 700 FASTSIGNS® locations in nine countries worldwide, has welcomed Shayne Mehringer as the company's new Chief Information Officer.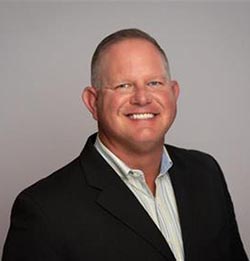 Shayne Mehringer is a Certified Franchise Executive (CFE) who began his career with IBM and brings over 20 years of executive leadership experience with an extensive background in franchising, information technology, business startups and acquisitions. In his most recent role as CIO for Neighborly (formerly the Dwyer Group), the multi-brand franchisor based in Waco, he was responsible for the company's global technology strategy and digital footprint for their 22 brands, representing over 3600 franchises. In that role, he worked to improve program performance, manage risk for Neighborly franchise brands and provide business transformation oversight.
During his time as CIO for Neighborly, Mehringer was also the president of ZorWare, LLC, which is a subsidiary of Neighborly that delivers technology solutions to franchisees, such as point-of-sale and accounting software. In addition, Mehringer has served as Senior Vice-President for a Mark Cuban-owned data center and cloud services company in Dallas, Texas, and he has spent over a decade launching and managing a series of startups in manufacturing, technology consulting, commercial printing and e-commerce. In 2008, he sold these businesses and held a seat on the Board of Directors and served as President of the operating entities until 2011.
"We are thrilled to welcome Shayne Mehringer to our team. With an extensive background in franchising and information technology, he is the perfect addition to support our franchisees," said Catherine Monson, CEO at FASTSIGNS International, Inc. "We look forward to Shayne's expertise and assistance to take us into our rapidly expanding future at FASTSIGNS."
A native Texan, Mehringer is also actively involved with the International Franchise Association.