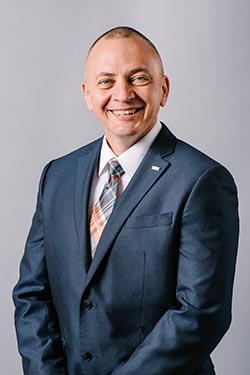 Santa Ana, Calif. – Duplo USA Corporation is pleased to announce the promotion of Rick Salinas to Vice President of Marketing. In this new role, Salinas will lead the development and implementation of the company's overall marketing plans and strategies to support its objectives, ensuring its continued competitive success in the print industry.
"Since joining the company fourteen years ago as a Direct Sales Manager, Rick has brought a wealth of industry knowledge and experience and has been an integral part of our success," said Peter Tu, President of Duplo USA. "As the VP of Marketing, Salinas will serve as a key member of the executive management team. He will continue to build relationships with our valued partners and customers, oversee product development and promotion, and serve as our company spokesperson."
Salinas has been in the print industry for over 30 years and has worked in all the facets of the industry from print production to managing one of the largest in-plants in the country. He most recently served as the Regional Sales Director for the Central U.S.