Key appointments and new US Office reflect growing demand in digital printing and packaging
Ottawa, Canada – Tilia Labs, a leading developer of planning, imposition, and Artificially Intelligent automation software solutions for the graphic arts industries, has launched 2019 with two new executive roles and a new North American office to support global growth and expansion. The appointments will help meet rising demand for its AI driven planning and imposition solutions across the entire printing and packaging industry, including labels, cartons, flexible packaging, corrugated, commercial print, signs and wide-format.
Joining Tilia Labs are George Folickman and Tyler Thompson who both bring with them extensive experience in Enterprise Sales and Technical Consulting and Support, particularly in relation to business systems integration and implementation.
With a track record in supplying solutions for packaging printers and converters, George Folickman was most recently Director of Business Development, Digital Finishing for Esko. In this role he focused on emerging technologies and opportunities to boost productivity and profitability across finishing processes in the printing and packaging supply chain. Joining Tilia Labs as Director of Sales covering North America, Folickman's experience is a timely addition to the company as it continues to develop strategic industry partnerships and broaden its portfolio to include intelligent planning and decision-making for downstream finishing activities.
Folickman says the latest developments in tilia Phoenix 7.0 convinced him that he wanted to get involved: "I've watched Tilia Labs with great interest for some time and have been blown away with their use of artificial intelligence combined with the open-API approach to planning and imposition – certainly, nothing can touch the speed of the Phoenix Imposition AI engine," he says. "The new levels of integration and flexibility, and the intelligent ganging and estimation made me really excited. After working in the digital finishing space, I know the industry is facing several challenges with digital manufacturing and converting shorter runs. I'm convinced that Tilia AI technology has the power to tackle many of these challenges head-on."
Tyler Thompson combines a deep knowledge of the printing and packaging industry and computer science with a focus on web application development, a direction Tilia Labs is moving in with its award-winning AI planning and nesting algorithms. Thompson holds a M.Sc. degree in Information and Communication Technology and has both taught and studied at Clemson University where he earned his B.Sc. degree in Printing and Packaging. Thompson's extensive experience in developing tailored software solutions and services for a variety of printers and converters stems from his previous seven-year tenure with Esko in Applications Engineering and Sales Account Management roles. He joins Tilia Labs in the position of Solutions Director with special responsibility for North America.
Like Folickman, Thompson has been impressed over time with the development of Tilia Labs' unique technology offering. "What I found most compelling about Tilia Labs was its ability to completely disrupt the market by pioneering best-in-class, AI-driven software that has become mission-critical for its customers. The Imposition AI engine's plasticity and speed make Tilia Labs the undisputed leader in bringing AI technology to the printing and packaging industry." explains Thompson. "Phoenix is like a brain that you teach by modelling your unique production environment (presses, stocks, costing, finishing, etc.) so that it can make intelligent cost-based decisions to efficiently estimate and plan hundreds and thousands of orders. I look forward to helping take the company to the next level in its global dominance."
According to Sagen de Jonge, CEO of Tilia Labs, sales enquiries have risen sharply in the last year, as more and more print providers realize human planning is a bottleneck in the increasingly personalized and short-run print environment.
"North America continues to be a high growth market for Tilia Labs, so hiring key talent is essential to meeting our ambitious growth targets," explains de Jonge. "Tyler and George understand global sales, go-to-market strategies, and customer satisfaction profoundly, and they have a proven track record of driving efficiencies for customers through innovative technology. They both come on board with a wealth of specialist knowledge, they're highly motivated, and very enthusiastic about the potential of our solutions to revolutionize the way companies work. More than anything, they share our passion for technology and our vision for the future of the industry with software automation. We are thrilled they have joined the team at the perfect time to help spearhead Tilia Labs' international sales and operational expansion, and we know our customers and partners will benefit immensely."
For more information visit: www.tilialabs.com.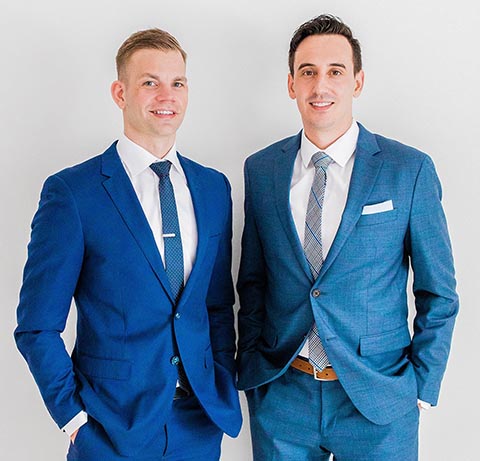 Tyler Thompson (left) joins Tilia Labs Inc as Solutions Director and George Folickman becomes Director of Sales, North America.