Milwaukee, Wis. – MCT Digital is pleased to announce that Paul White, an experienced sales manager for flatbed digital cutter/routers, has joined MCT Digital as its Business Development Manager for new markets, as well as handling regional sales in the 5-state sales territory including Michigan, Indiana, Kentucky, Ohio, and Pennsylvania. Paul can be reached at: [email protected] as well as by phone to: +1-513-282-5352.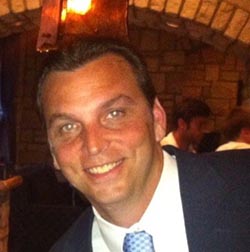 Paul was one of the lead sales persons for MGE, Inc. when it was acquired in 2008. According to Steen Mikkelsen, prior owner of MGE and MCT's co-founder and Chairman, "we are pleased to have Paul back working with us again. His experience and understanding of the flatbed cutting marketplace, allows him to rapidly understand the innovative accomplishments that make the VersaTech2 (developed, manufactured and supported in Milwaukee, USA) - The Best Laser-Knife-Router Flatbed Combo available. Paul has reviewed MCT's add-on software, TigerPack™ (an OEM product from Engview Systems) for parametric modelling and determined that, in addition to being a superb, easy to use, package to allow traditional VersaTech customers to dabble in the packaging marketplace, that the system, when including TigerPack, makes for a dynamite family of cutters for additional use, such as for package sample-making at an attractive price, as well as for those who want to efficiently handle short run production of custom packaging and cartons, including those now being introduced for regional marketing, rather than just having company logo information printed on packaging externals."
The VersaTech2 comes either in 1.6M, 2.4M, or 3.2 M flatbed standalone versions useful for sample making, or can be outfitted with sheet feeding, conveying and off-loading capabilities, to handle the emerging short run packaging needs of the marketplace.