Anthem Worldwide and Walmart Honored in The Vertex Awards 2018 Competition

Toronto, Ont. – Anthem, a global creative agency that actively connects brands with consumers by amplifying desirability from brand design to brand campaign to drive brand performance, has been awarded two Bronze Vertex Awards for Private Brand package design.

The Vertex Awards is the only global competition devoted exclusively to the art of Private Brand package design. The awards are judged by highly respected and experienced branding and package design professionals, handpicked from the private brand industry around the world, and awarded based on Creativity, Marketability, and Innovation.

"Walmart's line of curated global foods under the Sam's Choice private brand continues to innovate and bring authentic gourmet offerings to consumers," said Wendy Kufeldt, managing director, at Anthem. "We are fortunate to collaborate with brands that understand the power of innovation and strategic packaging design – it is gratifying to be recognized for the value we bring to our clients' business."

In the New Brand category, Anthem was awarded a Vertex Bronze for its package design:

Sam's Choice Italia
Retailer: Walmart

In the Packaged Goods category, Anthem was awarded a Vertex Bronze for its package design:

Sam's Choice Coffee
Retailer: Walmart

Kufeldt concluded: "Inspiring consumers to seek connections to the origins and heritage behind the products offerings they are selecting from is more important than ever. By integrating thoughtful strategic design with the new product innovation process we can inspire consumers to feel more connected and engaged in brands, creating value and performance for brand owners."
To view all the Vertex Awards 2018 International Private Brand Design Competition winners, visit: http://www.vertexawards.org/.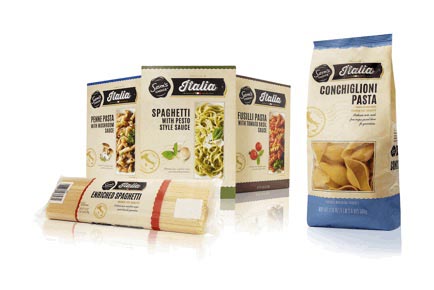 Sam's Choice Italia Design: Anthem.