Bergisch Gladbach– Zanders, manufacturer of high quality specialty papers and boards, will sponsor the 2018 Inkjet Summit on 9-11 April in Ponte Vedra Beach, Florida. The company will present its most recent launch, Zanjet, a coated inkjet paper available in a gloss and silk finish. Zanders is known for its premium brand Chromolux which is one of the world's leading paper brands. All Zanders products are made in Germany and widely distributed in North America.
"Zanders is proud to be a sponsor as we believe this conference benefits the industry through knowledge and idea sharing", says Amy Ambos, Sales Manager for Digital Inkjet Papers at Zanders. The German paper manufacturer will present their new product Zanjet, specifically developed for high speed inkjet printing. "Zanjet is able to fill an immediate need for a true coated gloss and silk inkjet product with inventory on-hand in the U.S.", says Ambos. "Plus, it is designed to be priced competitively with other domestic options." The Zanjet product line is supported with inventory and cutter reels in the US for immediate turn. Zanjet trial reels are available - orders and inquires can be send to [email protected] Ambos adds: "We're committed to helping our customers make the most of inkjet technologies with our products and look forward to networking with attendees at this year's Inkjet Summit."
Zanjet is a coated two side inkjet paper. Designed in cooperation with HP Inc. for use on the HP PageWide Web Presses, it meets strict ColorPRO Technology standards to offer optimized print performance, deliver superior quality, outstanding picture reproduction with maximum densities and pin-sharp detail at full press speeds. Zanjet has also been qualified on the Kodak Prosper and Screen TruePress Jet520ZZ & NX (dye inks). Product is Forest Stewardship Certified and available in 61#, 70#, 78#, 88#, 101# text and 7pt & 9pt cover. Zanjet can be utilized in small print-runs for premium promotional materials at comparatively low unit prices. Suitable applications include: full color brochures, direct mail campaigns, transpromotional materials, softcovers, and books.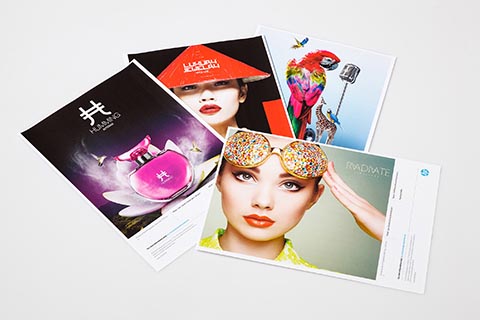 Presented at 2018 Inkjet Summit Florida: Zanjet is a coated two side inkjet paper available for high speed commercial inkjet printing.