New York, N.Y. – The New York Press Association has announced that Marty Maloney will be the Keynote Speaker for their Annual Spring Conference on April 13th, 2018 which will be held at the Albany Hilton.
The New York Press Association was founded in 1853 and includes all newspapers from the largest city dailies to the smallest local newspapers. This spring event is usually the largest newspaper event in the country and attracts the largest number of newspaper executives.
Marty Maloney is the Executive Vice President of Printing Industries Alliance and Executive Director of Print Drives America as well as Founder of global marketing firm Broadford & Maloney Inc. and a marketing and media professor in NYU's graduate school.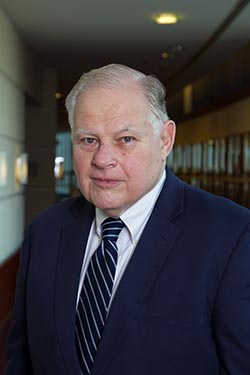 Maloney has had speaking engagements around the country on behalf of the Print Drives America Foundation; which is a national advocacy initiative to meaningfully increase the market share of print, give it a stronger voice and show that print is the largest communications media of all, larger than broadcast and the internet and larger than all other media combined.
Maloney will be telling the newspaper executives about print as a whole and where newspapers fit. He will also give newspapers a unique opportunity to present themselves very favorably against social media.
Marty Maloney stated that "We are very pleased with the rapid acceptance of the Print Drives America initiative. We need to give print a stronger voice to communicate print's attractive features that create a strong consumer preference for print, to demonstrate its amazing ROI, and to advance print's leadership position. We will make print attractive to all, erase the misinformation about print and greatly enhance print's positive perception. Print today is an increasingly high-tech industry that produces collateral materials, newspapers, magazines, books, direct mail, catalogs, labels, packaging, out-of-home media, signage and scores of other print categories. Print in the aggregate makes print the largest communications media of all. Our initial goal will be to increase the perception of print as well as to meaningfully increase print's market share."
Marty Maloney further commented, ''we need to compare our industry against other communication media and let companies know that print is the number one communication media and in fact larger than all other communication media combined. We need to continually educate the marketplace on the effective use of print. We will increase the market share of print and keep it top-of-mind. We will reset the print mindset and educate those who make print decisions including; chief marketing officers, advertising and marketing executives and everyday buyers of printing and advertising."