River Falls, Wis. ­– AMS Spectral UV president Steve Metcalf will present on "Overcoming the Challenges of Traditional UV Curing," with an in-depth focus on where we the industry stands with LED-UV technology for commercial packaging and label printing, during the Technical Association of the Graphic Arts' Annual Technical Conference, set for March 18-21 in Baltimore, MD. His presentation is slotted for Tuesday, March 20 between 7:45 AM and 9:30 AM, as part of a series of discussions based on technological advances in print processes.
"It will be an honor to discuss the evolution and future of UV-based curing technologies like LED-UV with such a keen audience," said Metcalf, adding, "I really look forward to questions from the academics and students, especially those related to the creative opportunities that are expanding in printing thanks to the ever-advancing capabilities of LED-UV curing technologies."
The TAGA Technical Conference highlights the latest scientific and technical innovations in print, and brings industry professionals, academics and students together for three days of presentations, education and discussion. Staged at the Sheraton Inner Harbor Hotel, which is located on Baltimore's inner harbor, this year marks the 70th edition of the annual conference.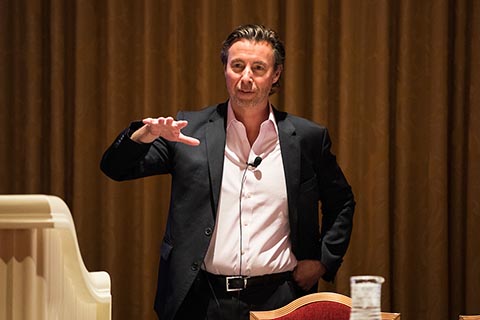 Metcalf is president of AMS Spectral UV – A Baldwin Technology Company, which is the world's leading manufacturer of LED-UV curing equipment for the sheetfed offset printing industry. The company also manufactures systems for digital and flexographic print applications, and is known for its X Series™ line of LED-UV systems, which received a 2017 Intertech award.
For more information on the TAGA Technical Conference, visit tagaatc.printing.org. To learn more about AMS Spectral UV and its portfolio of curing technologies for the commercial printing industry, visit amsspectraluv.com.