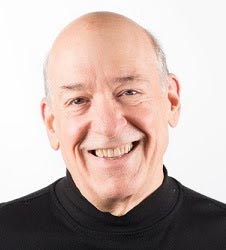 Cambridge, UK – UK based prepress company Hamillroad Software has today announced the appointment of Steve Mayer as Vice President US Customer Support, to support its customers in the Americas.
Mayer brings more than 30 years of experience working in the graphics arts industry. Joining Polaroid in 1992 as a Senior Engineer, he progressed to Principal Engineer where he had overall responsibility for the Harlequin RIP component of the PolaProof system. Mayer then joined Global Graphics (formerly Harlequin) in 1999 as their Customer Support Manager, a position he held for 19 years, while also acting as Product Manager for the Jaws RIP.
Following a prosperous 2017 which saw Hamillroad's employee count grow from 2 to 12, along with the successful launch of Bellissima DMS, its Digitally Modulated Screening solution for flexo printing, Mayer's appointment is timely, as Hamillroad enter 2018 with further growth and customers to support. Mayer will focus on supporting Hamillroad's American customers, across its portfolio of products, including Auraia DMS, and Bellissima DMS.
Hamillroad CEO, Andy Cave, commented on the appointment: "Our customers are important to us, taking excellent care of them has been, and will always be, one of the cornerstones of the company. We are extremely pleased to welcome Steve to the team. Steve's wealth of industry knowledge, especially his RIP knowledge, is invaluable to us. Steve will be supporting our ever-growing customer base across the Americas and will play an important role in the continued expansion of Hamillroad."
Commenting on the new position, Steve Mayer said: "I am very excited to be a part of the Hamillroad team that is bringing improved quality and lower costs to print. After 19 years supporting OEM customers, I'm looking forward to working with the folks that actually put the ink on paper. I've had an opportunity to see Hamillroad's products from the outside. I'm thrilled now to be joining the team that will help bring these solutions to customers around the world."