Billion-dollar American packaging supplier purchases top-of-the-line press
A packaging solutions supplier for large manufacturers has purchased a new four-color MetalStar 3 press from KBA-MetalPrint.
The new MetalStar 3 four-color press line will include KBA UV curing, fully automatic plate change (FAPC), KBA CleanTronic Synchro for simultaneous washing of the blanket and impression cylinder, simultaneous roller wash (SRW), automatic camera register control (ACRC), sheet management system, inline Metalcoat 470 coater, and a double box stacker. The press will be installed in the first quarter of 2018.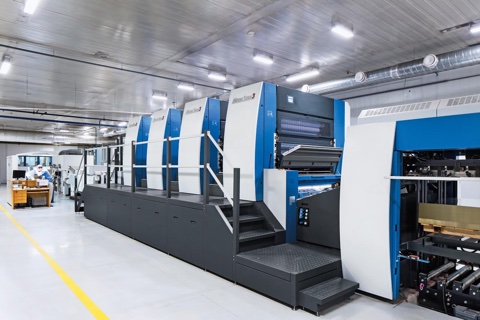 Commenting on the order, Sam Pernice Director of Sales & Service for KBA-MetalPrint in the USA said: "This particular customer is successful for a variety of reasons, not the least of which is their meticulous and professional approach when choosing their business partners. Their selection of the MetalStar 3 press is the culmination of very careful planning and due diligence. While we realize that there are other vendors from which to choose, we are honored that they have chosen to place their confidence and trust in our hands." Pernice continued, "Coming on the heels of another order we received from them last year, we are especially gratified to receive this repeat business."
KBA North America assumed responsibility of new equipment sales and became the sales agent on July 1, 2017 on behalf of KBA-MetalPrint.