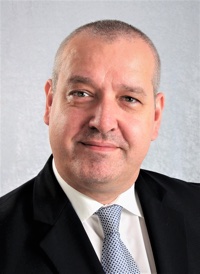 Bristol, United Kingdom - Narrow web ink specialist Pulse Roll Label Products Ltd is pleased to announce that Volker Michel has joined its Senior Management Team as Sales Director, effective from 18 September 2017, to support future growth as the company continues to expand on an international basis.
The new appointment sees Volker assume responsibility for the overall management of the company's global sales with the announcement coming just a few days before Labelexpo, the world's largest label show, opens its doors on 25th September.
Gary Seward, Managing Director, Pulse Roll Label Products, said, "I am extremely pleased that Volker has joined our team and have every confidence that he will add significant value to our business and team, as well as our customers and partners located around the world. I have known Volker for a long time and he is a great fit for our organisation as we continue to go from strength to strength and build a strong reputation in the global label ink market. We have invested heavily in strengthening our sales and technical teams over the past 18 months and are proud of our people, our customers and the longstanding partnerships we have in place around the world. Volker's appointment will help to further strengthen our business and provide valuable strategic direction for sales on a global scale."
Volker brings more than 30 years' printing ink and packaging industry experience and was responsible for the international activities of RUCO printing inks for more than 25 years. He joins Pulse Roll Label Products from his previous role as Sales Director and Member of the Management Board at Füll Systembau GmbH, a leading dispensing system manufacturer.