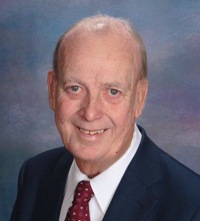 PARSIPPANY, N.J., U.S.A. – Sun Chemical's Maurice Carruthers has been honored with two of the print industry's most prestigious awards, the 2014 National Association of Print Ink Manufacturers (NAPIM) Pioneer Award and the Metro New York Printing Ink Association (MNYPIA) 2014 "Man of the Year."
The NAPIM Pioneer Award is one of the most distinguished awards in the ink manufacturing industry. It honors those who have given at least 25 years of service to the printing ink industry through their work with one or several printing ink companies or suppliers, in addition to service work with ink associations, production clubs and other committees. NAPIM also considers technical contributions in the areas of laboratory, engineering, production or product development.
Now in its fourteenth year, the "Man of the Year" award is given annually by the MNYPIA to an individual who has made outstanding contributions to the business they work for and the ink industry as a whole.
Carruthers, a vice president and general manager of the Merchant Inks Division at Sun Chemical Performance Pigments, first joined the company in 1976 and has held various positions that cover all phases of the pigments group at Sun Chemical, including manufacturing, technical support, sales and marketing.
Carruthers affinity with color began when he worked as a color matcher in the leather industry in 1964. He then joined Ciba Geigy in Paisley, Scotland in 1966 as a laboratory technician in the Phthalocyanine pigment research group. He later joined Sun Chemical in 1976. Carruthers holds an advanced degree in chemistry from Salford University.
"Maurice is more than deserving of these two prestigious awards," said Ed Polaski, Vice President Sales for the Americas, Sun Chemical Performance Pigments. "In addition to his many technical contributions to the very key pigment and preparation components of nearly all ink formulations, he brings a very personal, friendly and "can do" attitude to the business. He is just one of those very unique people that can work with everyone, from bench technician to CEO's and owners. We are exceptionally proud of his accomplishments