Leading Ohio firm debuts new large-format Rapida—its first from KBA—providing unique technology advancements, additional capacity, and improved turnaround
KBA North America announces that Standard Printing Company, a leading digital and sheetfed printer serving the packaging, education, and commercial markets, has installed a new KBA Rapida 164 64-inch six-color press with coater at its facility in Canton, Ohio in the fall of 2013. The new Rapida 164---its first from KBA---is joining four current offset presses.
"The success of our loyal customers has enabled us to purchase the very best equipment and to grow along with them. We are committed to establishing and maintaining long-term partnerships so that our customers can rely on us to exceed their expectations," says Bill Nolan, chief operating officer of Standard Printing Company of Canton. "We are dedicated to ensuring a seamless and simple experience for our customers and providing them with responsive, flexible services, combined with a relentless focus on quality and on-time performance. By installing this new KBA Rapida 164 press, we are improving our capacity and turnaround time and refining our fleet of presses with a new highly-automated model."
The new KBA Rapida 164 press, introduced in February 2013, redefines the benchmarks in the 47.4 x 64.57-inch format class. This press is the latest technology in large format from KBA and offers a host of options that can be custom ordered to every printer's exact needs.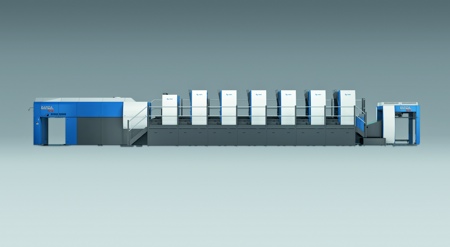 Standard Printing Company is a digital and offset sheetfed printing specialist serving the packaging, education, publishing and commercial markets. Established in 1923, Standard Printing Company is located in a state-of-the-art 110,000 sq ft manufacturing facility in Canton, Ohio, family owned and operated by two certified public accountants.