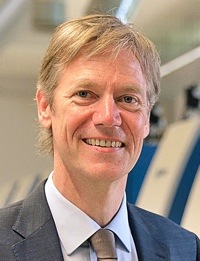 With effect from 1 July 2013 Ralf Sammeck (50), executive vice-president for sales, marketing and service at Koenig & Bauer's (KBA) sheetfed facility in Radebeul since 2007, has also taken over responsibility for sheetfed offset press engineering from president Claus Bolza-Schünemann.
KBA's CEO wishes to focus more on strategic tasks and therefore continues to remain in charge of coordinating technology at the company's plants. Executive vice-president Michael Kummert remains head of sheetfed and web press production and assembly.
This realignment of responsibilities will enable the world's second-largest press manufacturer to adjust its sheetfed offset product strategy to the market and react faster to market changes. Executive vice-president Christoph Müller (52) heads the web press product-house set up a year ago with the aim of achieving the same goals and division responsibility at KBA's main site in Würzburg.