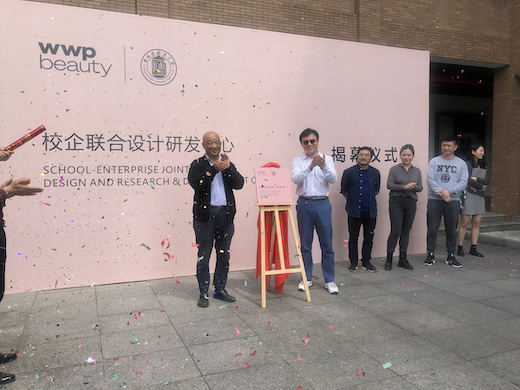 New School-Enterprise Joint Design and R&D Center Set for Completion in 2021, In-House Youth Design Programs to be Offered.
Los Angeles, Calif. – WWP Beauty, a leading full-service supplier to the global beauty industry and the source for everything beauty, is pleased to be the sole sponsor of an expansion to the Jingdezhen Ceramic University, a Chinese University with emphasis on ceramics. Both parties recently held a ceremony to unveil plans to build a new, world-class school-enterprise joint design and research and development center coming in 2021.
Located in ceramic city, Jing De, with a thousand-year history, Jingdezhen Ceramic University is based on rich ceramic cultural deposits and modern industry technology. The school is devoted to the education and research of industrial product design along with performance, ceramics design and space utilization, indoor/outdoor decoration design, public art, landscape design, VI design, package design, cartoon design, digital media and technology upgrade.
With the new addition, the University hopes to revitalize youth involvement in all areas of design and offer opportunities for in-house youth classes and practice, expanding its former higher education focus.
WWP Beauty APAC Managing Director William Jiang and APAC Vice President Hua Zhong attended the unveiling ceremony held recently at the school. Present from the School of Art and Design was secretary of the party committee, Xiuji Kang, Dean Xiaosong Zou and many other school representatives.
William Jiang and Xiaosong Zou each gave separate speeches highlighting their high expectations for this world-class, joint school-enterprise project and look forward to supporting it through final completion.
"As a company, WWP Beauty not only has responsibility in economy, but also society. For this reason, WWP Beauty was pleased to find a new way to support industry-university-research cooperation," said William, APAC Managing Director at WWP Beauty. "In this partnership, we look forward to working together with Jindezhen Ceramic University to bring new energy and future-focused design to its students."
To learn more visit our website at www.wwpbeauty.com.