Glendale Heights, Ill. – All Printing Resources (APR) and Fathom Optics have signed an exclusive US technical support agreement.
Fathom Optics, a software development company spun-off from the Massachusetts Institute of Technology (MIT), has introduced a software platform that brings printed 3D and motion graphics to packaging without requiring specialty inks or substrates and without the need for additional materials, such as lenticulars or foils.
Fathom Optics' algorithmic technology leverages existing press innovations to add depth, motion, and chromatic effects to a wide range of print applications including prime labels, shrink sleeves, and product authentication. The software platform fits into standard design and pre-press workflows. It is based on light field technology, originally developed for digital 3D displays, and currently works with offset and roll-to-roll narrow to mid-web printing. The company also plans to expand to digital and other applications in the near future.
Through this technical agreement, APR will be a trusted source for process certification, platemaking, production orders from onboarded/certified converters, and design services.
According to Tom Baran, CEO, Fathom Optics, "APR is a leader in delivering process solutions to the printing industry, and we're delighted to be partnering with them. Their technical knowledge and impeccable reputation in the industry will help us expand the reach of our new technology to converters."
Dave Nieman, President and CEO of APR, notes, "Fathom's use of light field technology will be a real game-changer for narrow web converting. We believe that by adding these impressive depth and motion effects, our customers can impress their brands with new opportunities for user engagement."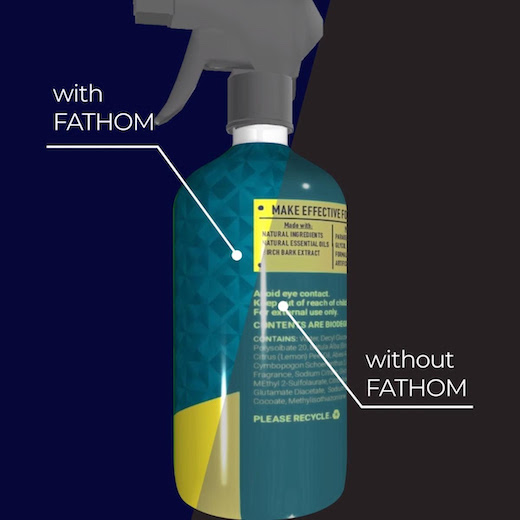 Before and after using Fathom effects.