Award winners Laura Lawton and Gary A. Jones received recognition in a special virtual awards ceremony on Sept.16
Fairfax, Va. – The Technical Association of the Graphic Arts (TAGA) — a 72-year-old organization devoted to disseminating research findings and technical innovations in graphic communications and now a part of PRINTING United Alliance — today recognizes industry leaders Laura Lawton and Gary A. Jones in a special virtual awards ceremony as recipients of the coveted Michael H. Bruno Award. Joining a long-standing roster of industry notables, this award is dedicated to late industry leader Michael H. Bruno and has recognized 92 individuals since 1976 for their outstanding contributions to the advancement of graphic arts internationally.

"Each year, the TAGA board works diligently to identify those industry professionals who display exemplary leadership qualities within their respective positions, and truly make an impact on both the global industry and those around them," says James Workman, VP technology and research, PRINTING United Alliance and TAGA managing director. "This year, we are pleased to honor Laura and Gary with this special designation for their continued dedication to our great industry."

2020 Bruno Award Recipients
Laura Lawton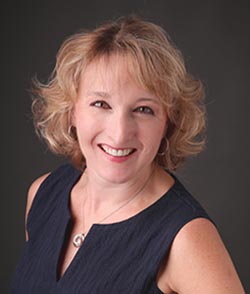 Laura Lawton is the president and owner of the Spokane-based companies Lawton Printing and File-Ez Folder, Inc. She is the fourth generation of her family to manage these creative enterprises. Lawton is comprised of three divisions: Lawton Printing Services; innovAGING; and Navitabs; and Lawton's sister company, File-Ez Folder. Laura began in customer service within her family's company in 1984, taking on the reigns of scheduler in the Commercial Printing Division and assistant and manager of the Publications Division before becoming owner in September 2008. While Laura has been president of these companies since 2001, she also has extensive experience in the wider print industry.
Laura graduated with a Bachelor of Science degree in Graphic Communications with a focus in Printing Management from California Polytechnic State University, San Luis Obispo. She has been a board member, national board representative, executive committee member, and the board president of the Pacific Printing Industries Association. She has been heavily involved with the corresponding national association for nearly 20 years, currently serving as a finance committee member, chair of its Young Print Professionals Group, and as chair of the board for 2011-2012. During that time, Laura also served as a member of the Kodak Commercial Printing Advisory Group. Currently, Laura is an advisory board member of Cal Poly Graphic Communications and was awarded the 2019 Lewis Memorial Lifetime Achievement Award by Printing Industries of America (now PRINTING United Alliance).
Gary A. Jones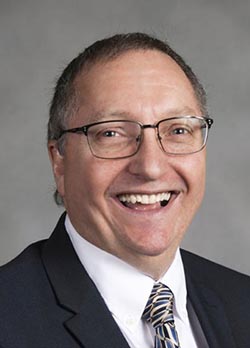 Gary A. Jones is the director of environmental, health and safety (EHS) affairs at the PRINTING United Alliance where his primary responsibility is to monitor and analyze EHS regulatory activities at all domestic and some international government levels. He provides representation on behalf of the printing and specialty graphic imaging industry. Jones works closely with the federal and state-level Environmental Protection Agencies (EPA), Occupational Safety and Health Agency (OSHA), Department of Transportation (DOT), and other agencies.
Widely considered a leading authority in his field, he frequently organizes and participates on industry committees or is an industry liaison representing the printing industry before state and federal regulatory agencies during rulemakings. He also works with the agencies to secure interpretations and other related policy documents on how the regulations apply to printing operations. Jones provides membership assistance on EHS compliance and sustainability programs, and regularly presents at industry events and workshops. Prior to joining PRINTING United Alliance in 2018, he was the Assistant VP for EHS Affairs at Printing Industries of America.

Virtual Awards Ceremony
Michael H. Bruno award winners traditionally are celebrated in person during the TAGA Conference held annually in March but, due to COVID-19, the awards ceremony was held virtually on Sept. 16.