Or perhaps that should be pallet...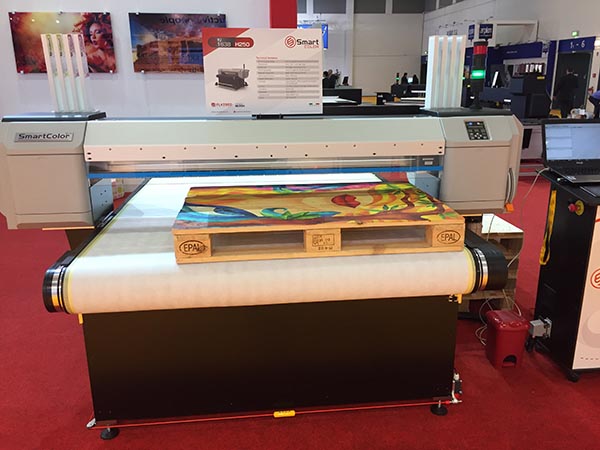 Walking around he show floor, it's astounding that the number of things that can physically be printed is growing exponentially. Even the types of textiles that can be printed digitally has dramatically increased since even last year.
Speaking of which, one phrase that is not new, but which appears to be a major theme at this week's FESPA is the idea of the "microfactory." Often used in conjunction with textile printing, the emphasis is not necessarily on the printing technology per se, but rather on a streamlined workflow that allows customers to order custom garments easily and rapidly. Dover Digital Printing's Sports Factory is a proof-of-concept of a sports garment microfactory, demonstrating how software can link myriad printing, sewing, and other finishing technologies into a single workflow. Mimaki has also long been showing heir concept of the microfactory, and EFI this week introduced its own spin on the concept of the mini-factory.
The idea of the microfactory and other aspects of "fast fashion" is turning the textile printing market on its head, by swapping traditional notions of "supply and demand" to "demand and supply"—eliminating wasteful inventory and accelerating turnaround times.
Look for full FESPA coverage in our post-show recap.