I had the privilege last week of attending the Smithers Pira Conference in Atlanta on the topic of Digital Printing for Packaging. Having been on the advisory board for the conference it was rewarding to see the fruits of our labor being so well received by those in attendance. Together with Tom Cooper of RockTenn, Aditya (Andy) Dwivedi of Xeikon, Eli Israeli of HP Scitex and Sean Smyth of Smithers Pira the advisory board brought a wide range of speakers to discuss not only where digital is today but where it is headed and most importantly, what needs to be addressed by the marketplace to get it there. To guide us down this path we assembled speakers that understand supply chain optimization, packaging, graphics, color management, workflow and digital printing. Then we arranged them to weave a coherent message looking at what is currently being done with digital and what can be done.
Day one opened with digital packaging pioneer Bob Scherer of CL&D Digital who spoke eloquently on how brand owners are currently using digital printing for successful branding programs. He gave examples of working with the multiple functioning groups within a brand (marketing, operations, purchasing) to get buy-in to a program and compromises that are needed to make the most successful program. One story illustrated how compromise allowed the project to work when the engineering group had to "give a little" by allowing 1/16th of an inch to be shaved off the top and bottom of a pouch. This would allow the pouch to run two across the web and allowed the job to meet the cost objectives for the project. Initial reluctance by the engineering group gave way to compromise and a successful project.
Later in day one, Jim Goldman of Global Innovation Professionals, and former Senior Supply Chain Manager for Coke, spoke on how supply chains within a brand are viewed and how digital printing could aid in the reduction in process steps and even entire process channels. Jim's talk was extremely interesting and I would like to focus on two of his points in this article. The first point is an echo from Bob Scherer's discussion that a Brand Owner is really a collection of many entities; marketing, procurement, engineering, design, legal, operations, QA, finance, sales, packaging and others. Jim highlighted that each group has different motivations and different metrics they are measured against. This makes it difficult to modify a part of the supply chain that crosses over many different parts of a company such as packaging.
Jim's second point was more of an illustration. He gave two examples of how supply chain optimization occurred in the beverage industry that eliminated entire process channels. Both these examples were seen as major disruptions to the existing processes and were not embraced easily by those most immediately affected. However both are now standard practices. The first example is one that we in the printing industry can easily relate to, the use of on-site ink blending. Historically, ink manufactures would send mixed, press ready, inks to can manufacturers for use in decorating cans that were then shipped to the bottling plants. Most of the volume of an ink used in metal decorating is in the ink base, a small proportion of the ink volume is from the colorant. To reduce blended ink inventories and handling costs the process was changed so inks were blended from base and colorants to press ready inks in an ink kitchen on-site at the can manufactures facility.
The second example Jim gave centers around shipping air. Historically plastic bottles were blow molded and shipped to the bottling plant for filling. This sub-process required shipping millions of empty bottles around the country that we filled with air. In looking at the process from a broader prospective the idea of moving the blow molding process to the filling lines was born. Pushback to this idea most surely was strong. I can hear the argument now "if the bottle line goes down it will shut down the filling line, and where is the money made?" But today the practice is almost universal. Both in-house ink formulation and bottle blow molding process changes were not readily accepted by constituents at the time but are now standard operating practices. Both process changes took full process channels out of the supply chain and saved both time and money.
Just-in-time manufacturing and near-line (whole in the wall manufacturing as they call it in Europe) production of packaging materials are the initial steps to making a similar change in where packaging materials are produced. Sure there are a lot of reasons why it "can't" be done. Just as there were reasons bottles could not be made in-line with bottling and why inks need to be mixed at the factory. But digital printing is not called a disruptive technology for nothing.
The advisory board planned on having panel discussions with the speakers at the end of each day's presentations. Going into the conference there was much "buzz" around the recent European Coke Label Customization project and we fully expected the speaker panel to be asked for particulars on that topic. Surprisingly, day one's panel discussion centered on brands bringing package printing in-house; it's probability and it's affect on package printers. Day two's panel discussion was driven from the floor by a brand owner who had leapfrogged the idea of digital printing and went to the higher question of how can the entire process of product development and deployment be monitored and managed.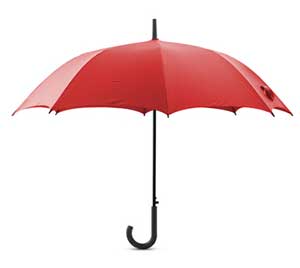 Coming out of this conference I feel a Sea Change in how the packaging supply chain is being looked at from both inside and outside of it's own body. We used the analogy of an umbrella for how we wanted to discus digital printing for this conference. The handle of the umbrella represents the tactical uses of digital printing; the special labeling project, the new wider format web presses coming to market, the new digital die cutting systems being developed. While the top of the umbrella represents all the other things in the process that affect the handle; process management, color management, workflow, and integration with MIS and ERP systems. The top of the umbrella is represents the things that both day one and day two panel discussions were aimed at trying to understand. The big picture of where and how the supply chain will use digital printing and how the supply chain will be altered over the next decade.
For those of us who have been around digital for many years we hear the same statement over and over again, "It's not a matter of IF we get involved, it's a matter of WHEN". By half way through the second day I realized that I had not heard anyone say that statement! So holding my metaphorical umbrella I closed the conference by saying we have a new mantra; Digital for packaging is NOW, the question that remains is HOW."