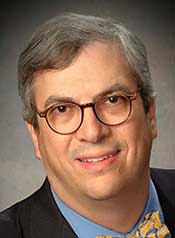 For the past 84 years, the Paperboard Packaging Council (PPC) has been the leading industry association serving suppliers and converters of all forms of paperboard packaging. We spoke with Ben Markens, President of PPC, about the current state of the folding carton industry and the opportunities and challenges faced by its members.
Karstedt Partners: What are PPC's goals and objectives?
Ben Markens: We believe that the value each member extracts from its involvement in PPC should be greater than the resources they invest. So PPC's paramount focus is member satisfaction, which we gauge through active listening to our members, committee involvement, and program participation. To maintain this value proposition, we work continuously to enhance our offerings. We also work to bolster alliances with our sister organizations (such as the AF&PA and ECMA) so that we can address the important issues facing our industry with a common voice.
Karstedt Partners: What are some of the challenges facing the U.S. folding carton industry?
Ben Markens: Most of the issues are common to many segments of U.S. manufacturing, such as lower-priced competition from overseas and stringent governmental regulations, such as proposed legislation on extended producer responsibility (EPR). We've also found that certain misconceptions about packaging—particularly the supposed superiority of lighter weight substrates such as flexible plastics—have confused the public. When you think about it, compared to fossil fuel-based packaging, paperboard is the obvious choice for recyclability, renewability, and sustainability.
Karstedt Partners: What are the most promising opportunities for growth?
Ben Markens: We are hopeful that the recent trend in onshoring [the process of moving business from overseas back to the local country] will foster a more equitable global market. We are also pleased with the growing consumer focus on sustainable packaging. In a more paperboard-friendly climate, innovation and design opportunities can flourish, so we expect to see more creative, eco-friendly paperboard packaging designs coming down the pike.
Karstedt Partners: What are some of the recent trends and innovations?
Ben Markens: Because of recent advancements in digital printing, small-batch, short-run, and customizable jobs have become more accessible to package designers and brand owners. High-end decorative coatings are also becoming more available and affordable for the more economical styles of paperboard packaging.
There have also been some major design advancements. For instance, the top winning entries of last year's PPC's National Paperboard Packaging Competition included: an innovative blisterpak design, a plastic cup lid and a metal liquor tin ingeniously replaced with paperboard, and a patent-pending method for printing a multi-disc DVD box on just one sheet of paperboard. One of the major awards was for a clever package design for shipping multi-size pipette tips and a design improvement for juice packs that saved the brand owner money across the entire value chain. (To view the winning entries, visit www.ppcnet.org/CCpost)
Karstedt Partners: What changes are you planning that will help members grow and succeed?
Ben Markens: Not only are we providing more educational, members-only webinars on important topics such as how to reduce make-ready time, how to make your gluing systems more sustainable, and how to utilize social media to grow your business, but we are also broadening our data benchmarking programs, increasing emphasis on technical and production meetings, and broadening our specialized communities of interest. For instance, we recently reinvigorated our rigid box committee and are hosting a technical forum design summit on June 4-5, 2013 that will focus on structural and graphic design best practices. (For more info, visit ppcnet.org/TP)
Karstedt Partners: What advice would you give converters about growing their businesses?
Ben Markens: Be innovative, sell, sell, sell, and know your costs. Additionally, train your staff in best practices and as your older employees retire, have a job succession plan in place that ensures effective knowledge transfer. But most importantly, it is vital to network with your industry colleagues; the most effective way to do this is, in my opinion, is to join PPC!
For more information on joining PPC, visit www.ppcnet.org or call Ben Markens at 413.686.9191.