A critical shortage of containerboard and corrugated sheets led a group of Independent Corrugated Converters to found The Association of Independent Converters (AICC) in 1974. For the past 38 years, the primary mission of AICC has not changed as evidenced by the following paragraph from their website:
"AICC represents, and protects, the business interests of the independent sector of the corrugated, folding carton, and rigid box industries."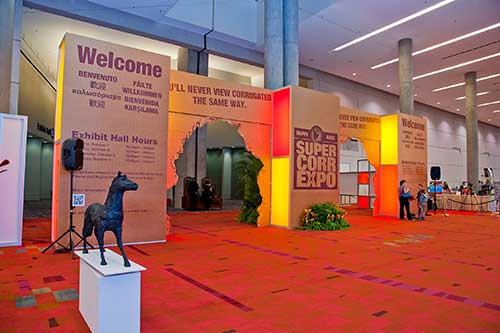 We recently had the opportunity to catch up with Steve Young, President of AICC, and asked him to share his thoughts around the mission of AICC, the role of AICC, and the opportunities and challenges facing their members.
Karstedt Partners- How many members does AICC have?
Steve Young- We have approximately 450 member companies, comprised of Independent Converters and suppliers. Many of our member companies have more than one location, so the number of locations involved with AICC is significantly greater than 450.
Karstedt Partners- Steve, what is the meaning of the phrase ""AICC represents, and protects, the business interests of the independent sector of the corrugated, folding carton, and rigid box industries."
Steve Young- The integrated share of the markets our members participate in is approximately 80%. Consolidation among integrated firms continues, as we have seen in the past few years with International Paper/Temple Inland, and Rock Tenn/Smurfitt Stone. Many independent converters, which is our membership, are dependent on the integrateds for raw paper, or sheet stock. In addition, many CPG companies have a national or global footprint, requiring global or national supply capabilities. Participation in AICC provides the framework for networking with other AICC members to serve these requirements through the First Pak program. The primary purpose of AICC is to:
Address issues related to continuity of supply
Provide educational and statistical/metrics information and opportunities to the membership
Expand the geographic, product, and service capabilities of our members through the First Pak program and AICC networking opportunities
Karstedt Partners- How did 2012 conclude for your members, and what is the outlook for 2013?
Steve Young- Virtually all or our members reported volume increases in 2012. The period from August to November is always a busy time with the build up for the holidays, and our members reported strong activity. Our members are uncertain about the outlook for 2013.
Karstedt Partners- In addition to the economy, what other concerns does your membership have for 2013?
Steve Young- price increases are a big concern, both for raw materials as well as for freight and utilities. The corrugated industry just announced a $50/ton price increase on paper; this is the second in six months.
Karstedt Partners- Do you feel the increases in paper cost coming from the integrateds will open the door for exports or other domestic producers of paper?
Steve Young- As containerboard price levels rise, it will draw new competitors into the market. Traditionally, imported paper from Europe or Asia, has been limited to specialty grades. We are now seeing the conversation expanded to include commodity paper grades. We are also seeing renewed interest from Bag Stock and Newsprint Mills, companies such asKPAQ, SP Fiber Technologies and Hood Container are taking another look at opportunities inlinerboard grades.
Karstedt Partners- What opportunities do your members see for 2013?
Steve Young- Anywhere where our members can expand their niche business, areas such as promotional work utilizing high-end printed graphics for instance, or kitting/fulfillment, and co-packing. Some of our members are more a logistics company than they are converters. This works out well for CPG companies, as our members have eliminated a bottleneck and source of irritation from the CPG. Many of our members focus on finding the pain in our customers supply chain, and fixing it. The pace of this diversification is quickening, and this trend will continue. There are symbiotic relationships that exist within packaging, not only between corrugated, folding carton and rigid boxes, but other packaging types as well. We also see similar relationships among materials, such as wood and foam used in display applications that can carry our members into the sign industry. The successful and strategic independents are not bound by a conventional definition, they are able to identify growth opportunities and execute strategies to pursue that growth. Some of this is out of necessity, especially in display and promotional applications. Digital printing has enabled commercial printers and sign shops to enter this space and meet specific requirements. The digital landscape is changing quickly, and our membership is keeping pace by developing strategies for digital printing, and expanding service capabilities to meet the needs of the customer.