By Bob Rosen
The stakes have been raised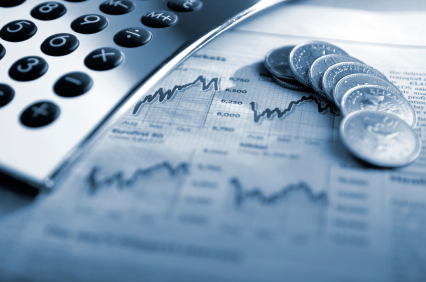 Until recently, most printing companies have been perfectly happy to earn a modest profit. They seemed happy to just get by, and weren't concerned with earning a financial return on their growing investment.
Not so long ago it was easy to stay in the graphic arts game, but it's become much more expensive to keep playing. Merely getting by just won't do anymore. You need to invest in new capabilities while also making expensive updates to your existing equipment. The stakes have been raised, and printers have to become truly profitable just to stay in the game.
Over the past few years, demand for certain kinds of work has steadily eroded and sales have softened. This has placed even greater pressure on many printers, who have seen their profits evaporate in the face of even stronger competitive pressures.
The erosion of profits is particularly troubling, because it's never been more crucial for printers to earn real money. Only firms that can earn sufficient returns will be able to pay for the things they need to remain competitive.
A New Feature on WhatTheyThink.com
The good old days aren't coming back. There are relentless forces at work on our industry that will continue to make things more difficult.
Avoiding the issue isn't one of your options. It's time for you start achieving the kind of financial results you need. That's why I'll be writing a new feature for WhatTheyThink.com aimed solely at your concerns as a CEO.
My firm has worked with 573 graphic arts companies over the past twenty years – including 185 profit-leaders. In these features, I'll be sharing what we've learned from working with hundreds of top-performing CEOs.
Some of the topics will be small – like managing customers' on-press approvals or getting estimators to stop playing it safe.
But most of my topics will be big – like pricing strategies for avoiding your problem sales months, getting the productivity you've paid for in your new equipment, learning how to be competitive and profitable at the same time, keeping your plant full without killing your plant manager, and getting your sales-force to focus on selling the right things to the right customers.
Regardless of the topic, all of the articles will deal with practical and proven solutions to real-world situations.
A Sneak Preview: The Profit Leaders' Secrets
After working with hundreds of graphic arts companies, I can report some very good news: the profit-leaders don't have any secret weapons – no mysterious specialties or technological secrets. They're just relentless in their focus on a few key things and they never lose that focus – at least not for very long.
First, their capacity utilization is routinely higher than the other firms. They understand that printing economics are manufacturing economics, so they aim to keep their plants busy. They're working relentlessly every day to make sure they have enough work, because they know that they can't make money if they're not busy almost all the time. That's why every top-performing CEO we've met is spending a great deal of their time working with salespeople and getting in front of customers and prospects.
They know that a few problem sales months will kill a whole year, so they really manage their sales to avoid those killer months. They treat their salespeople like employees, not brokers, give them real responsibility for performance, focus their efforts in the right directions and hold them accountable for results. They also know that there's simply not enough high-priced work to fill up their plants, so they make pricing decisions by paying careful attention to quoting activity and plant load.
They know that small differences in productivity make a big difference in profits. So they really manage their manufacturing, setting serious performance goals and following up to ensure the goals are met. This requires continuing investments in new equipment, but they can justify it by keeping the equipment busy and running it efficiently. They know that new equipment doesn't produce results by itself, so they work with their plant managers to ensure they squeeze all the production they can out of their equipment.
They understand that the difference between successful companies and all the rest isn't in equipment. The difference lies in setting themselves apart by offering superior results for their clients. They're smarter, more creative, more responsive, more reliable and they're easier to do business with. They make their clients feel that it's smart to do business with them.
Because customers continue to demand more and more, the top-performing CEOs are making sure their companies are competitive – not just by aggressive pricing. They make their companies as responsive and nimble as they can be – becoming easy to do business with, working to cut turnaround times and finding new ways to say "yes," while adding new services in response to customer needs.
Above all, they have a sense of urgency about making small improvements throughout their companies, because they know they have to earn real money in order to stay in the game.
What's All the Fuss?
We send lots of clients who are unhappy with their results to visit other clients who are enjoying better results. But most clients return unhappy, because they're looking for some magic answer, or some huge revelation that just doesn't exist. We tell them they're wrong to be unhappy, because the lack of a secret is good news. After all, if there are no great secrets to be revealed, that means anyone can do it!
The profit leaders don't understand what all the fuss is about. They don't have any great flashes of insight. They're just relentlessly committed to doing all little the things that add up to a big difference in results. And they're very glad that more of you haven't caught on yet.
With the stakes being higher than ever, it's time for you to get started in earning the kind of profits your company needs in order to stay in the game.
It's time for you to become the CEO your company needs you to be!
Let me know the topics you want to explore, and I'll try to cover them in an upcoming article. But whether I cover your queries here or not, I'll respond directly to any of your inquiries.
I look forward to hearing from you.