So you produce breath-taking documents… the image is beautiful, paper is top tier, color is great! That's wonderful. But what happens next? Print isn't finished until it's finished; and your trip around the expo floor next week at OnDemand won't be complete without checking out the companies offering bindery and finishing equipment and supplies.
To finish or not to finish, that is the question. Collate, cut, crease, perforate, score, fold, stitch, or bind? Fold, spindle, mutilate… oops, nope. That's so 1960's, back in the punch card days. Now we've got it straight – that's perforate, not mutilate!
On to the Expo! (By, the way, you may want to print this list and take it with you.)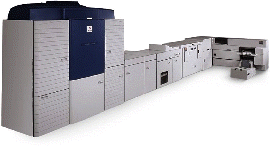 C.P. Bourg - Digital Bourg Book Factory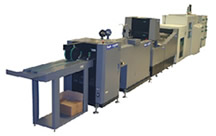 Duplo DBM Series in-line with
OCÉ PAGESTREAM 155 and DEMANDSTREAM 4040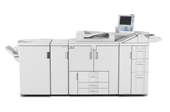 GBC StreamPunch TM III

Kern 3500 Inserter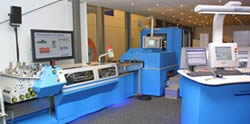 Muller Martini's SigmaLine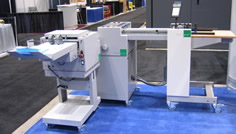 Technifold DCM45 Creasing Machine

Unibind XU638 SteelBinding System
Note: the companies mentioned are only a sample of the exhibitors at OnDemand Expo. Please go to OnDemand Exhibitor List for a complete list of all the companies in the exhibit hall.