By Jack J. Lafler, VP Technology, HiFlow Solutions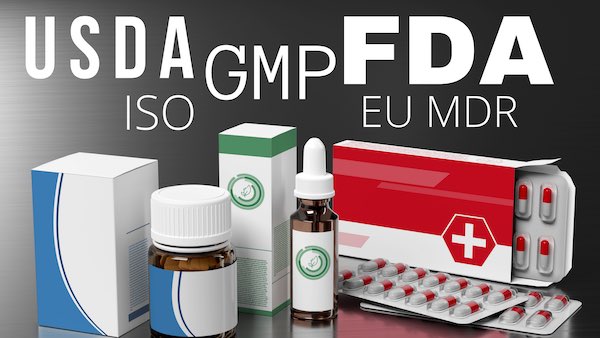 Both brand owners and pharmaceutical manufacturers have been much in national news this last year. Packaging, label, and flexographic packaging companies are likely closely examining practices, procedures, training—and the way data is collected and reported as a result.
The spotlight brightly shines on pharma after incidents that focused on non-compliance. In an article published by Reuters, the FDA cited Eli Lilly's Branchburg, N.J., facility on two counts of inadequate "control of computer systems." Those two findings included deleted data on the company's manufacturing processes and failed quality control over audit paper trails. Emergent, too, faced violations for inadequate controls for computer and records systems, according to a PharmaExec article.
Can those involved in regulatory environments—pharma, food and beverage, cosmetics, and now cannabis—avoid problems like those described above? Can stakeholders choose management systems that not only ensure quality control and compliance, but also provide efficient solutions for business and manufacturing management?
An MIS/ERP for those in packaging, label, and flexographic businesses can be that all-in-one answer to ensure that companies which operate in a regulated environment won't encounter problems for the brand owner after hitting the market. In today's regulatory driven market, technology, like the automation in an MIS/ERP, AI, MES, and IIoT can assist manufacturers not just on the plant floor, but also in quality control, data reporting, and accuracy.
Let's examine five ways an MIS/ERP achieves regulatory compliance for packaging and label, and flexographic manufacturers.
Five Ways an MIS/ERP Achieves Regulatory Compliance
DATA: COLLECTED
A lack of data accuracy can be a heavy weight a business trudges around and it slows down every aspect of your production. What data are collected? How often? Where is it stored? Is it seamlessly integrated into your quality management system? Is it reliable?
Consider the ways to capture data, such as smart sensors (MES) on machines and Industrial Internet of Things (IIoT), that will record information in real time and funnel the data back to one central database of an MIS/ERP where all job information and updates are stored.
DATA: DIGITIZED
The digital transformation is fundamentally changing the way industries are doing business, and it has unique implications for regulated industries like pharmaceuticals.
In the past, paper had been the gold standard when it came to appeasing regulators. It provided the "evidence" of compliance. Now that we are in the 2020s, pharmaceutical companies have alternatives to paper that are secure as well as likely more accurate. Paper data collection is a cumbersome and time-consuming process demanding additional costs of a quality control staff. A digitized audit trail for anyone who is investigating the product life cycle from beginning to end is readily available for auditors and streamlines an audit.
This is one way comprehensive MIS/ERP solutions offer peace of mind to pharmaceutical manufacturers and brand owners.
DATA: CONNECTED
Another key to achieving regulatory compliance is to remove barriers to connectivity: uniting data, machines, and processes with a common platform. With all your quality and compliance data in one place, manufacturing and business processes can move faster and be more responsive.
Often in regulated industries, business processes are siloed from manufacturing, and manufacturing siloed from quality control and QMS systems. Even within a production workflow, elements of the workflow itself have disparate apps and software that are unconnected. Pieces and parts that hold crucial data necessary for compliance which need lots of manual aid to connect them. Having an integrated platform saves costs by eliminating manual processes. A bi-directional communication between the shop floor and the management system creates connectivity and accurate data collection.
An MIS can also connect to third-party quality control software, and any other app or software that then creates a streamlined, connected system.
DATA: TRACEABLE
FDA has stringent "Track and Trace" validation requirements. The Drug Supply Chain and Security Act (DSCSA), suggests that digital record-keeping tools which integrate shop floor data collection, such as machine sensors, are very important to the modern pharma manufacturing. Having all data in one data repository.
Because all records must be traceable and easily retrievable, they must be managed and controlled. An MIS/ERP will enable a pharmaceutical manufacturer to offer smart data management solutions to intelligently track & trace to provide product tracing documentation.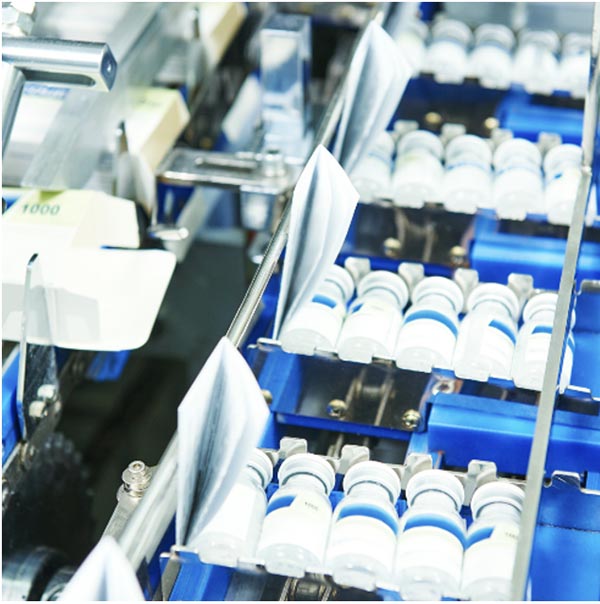 DATA: DOCUMENTED
CAPAs. Batch records. Electronic records. Audit trails. Regulated products generate an endless stream of information. In the FDA's point of view, if it is not documented, it did not happen. Proper documentation is imperative. An MIS/ERP configured for the all the appropriate reporting can generate the records showing that all manufactured products meet regulatory specifications.
Between now and 2022, the U.S. Food and Drug Administration (FDA) will be increasingly able to travel and conduct onsite inspections. While portions of audits and inspections might remain virtual, it's important for pharmaceutical manufacturers to be prepared to meet this regulatory upshift. Especially in light of high-profile companies who were found non-compliant. By automating critical processes like data collection, data traceability, data management and quality control, a pharma manufacturer can stay ahead of audits and be worry-free.
Case Study in Compliance & Cost Control: MTC and HiFlow MIS
MTC is headquartered Vienna, Austria, with manufacturing based in Pruszków, Poland. It supplies Poland and exports to more than 25 countries including Europe, Scandinavia, as well as the US. The factory in Pruszków employs a staff of 85. MTC delivers high-quality packaging work for pharmaceutical brands, and also provides laminates and specialized foils for cosmetic packaging.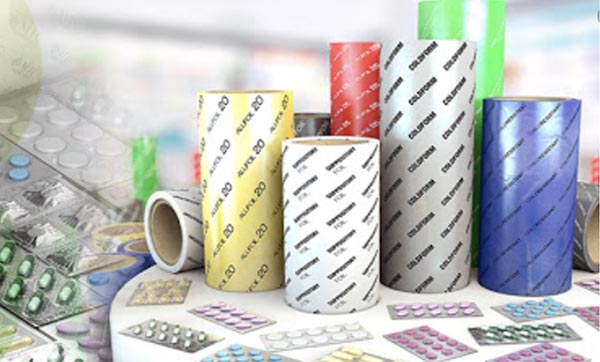 "We are family-owned company with a modern equipped production site with quality certificates implemented—BRC IoP, HCCP, and GMP," says Lukasz Szczepanski, CFO, MTC Poland. They also meet ISO standards—ISO9001, ISO15378, ISO14001, as well as the stringent EU standards for pharma.
MTC choose HiFlow because of the quality control and compliance features it offered and that it was configurable to exactly what the pharma manufacturer needed. Every single batch of raw material can be tested and approved. If a given batch of raw material does not meet the standards, it can be sent to the complaint warehouse or for destruction. The warehouse employee receives the appropriate disposition in the warehouse module and on the barcode reader with the operating system.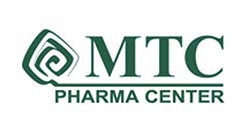 "HiFlow provides MTC with comprehensive service of orders, from the acceptance of the order to the departure of the finished product to the customer," Szczepanski offers. All of its processes are currently supported by the system, enabling the company to have easy access to them. This allows MTC to have control over their costs, as well as having 100% compliance with EU regulatory requirements.
The scope of tests is fully configurable by the user within HiFlow and depends on the supplier and stock classification (type, assortment, or group). A batch may be subject to many tests; to release it for production, it must pass all the tests and only then the system will automatically approve it.
HiFlow MIS offers a complete identification process for each batch used in the production process (raw material, semi-finished product, product). The tests of raw materials, semi-finished products, and products are fully configurable, and can be adapted to various regulatory systems. The manufacturer can set up any tests and define acceptable ranges according to regulations such as FDA, USDA, or EU MDR.
The results of all tests and the generated documents are stored in dedicated areas of the system (Material Quality Tests, Product Quality Tests), so they are easy to present. Batch tracking reports and batch details allow you to instantly view the entire order flow from raw material receipt to product shipment. "Analysis of the entire process is now much easier," Szczepanski concludes.
The package printer selected HiFlow because it had the functionalities required by its demanding clients from the pharmaceutical industry. "Not all software vendors were able to meet these requirements," states Szczepanski.
Making the right investments in technology such as MIS/ERP and MES solutions can satisfy sophisticated regulatory requirements for pharma manufacturing and provide a platform that controls costs and creates efficiencies for the entire organization.
More about HiFlow MIS and regulatory compliance: https://hiflowsolutions.com/operating-in-a-regulatory-environment/.
https://www.fiercepharma.com/manufacturing/eli-lilly-hot-water-fda-for-manufacturing-issues-at-plant-handling-covid-19-antibody
https://www.pharmexec.com/view/fda-inspectors-cited-critical-problems-at-emergent-facility