(Read the official obituary written by Harvey Levenson here.)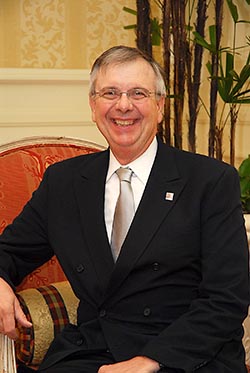 It is with a heavy heart that we heard that Ray Prince has passed away.
Ray Prince was a 61-year industry veteran, consultant, and advisor who dedicated his career to helping printing companies improve productivity and quality while increasing their profitability.
Ray consulted in numerous operational areas that cover the gamut of disciplines from sheetfed and web press testing and solving paper and ink problems, to color control systems and paper waste reduction. Ray received an A.A.S. and B.S. in printing from the Rochester Institute of Technology (RIT) and an M.S. in printing management from South Dakota State University.
Ray was hired by the legendary Mike Bruno at the Graphic Arts Technical Foundation (GATF) in their new headquarters in Pittsburgh. He travelled extensively, many times at Mike Bruno's side, doing consulting.
Ray spent many years of consulting, lectures, writing, conducting seminars, and heavy travel. GATF was growing and merged with Printing Industries of America (PIA), and Ray was elevated to Director of Technical Service, with a large group of consultants reporting to him.
Ray was a member of numerous industry associations and held board of directors and leadership positions in many of them. He received many honors for his contributions to the advancement of the graphic communication industry and for his support of education.
I will miss him.