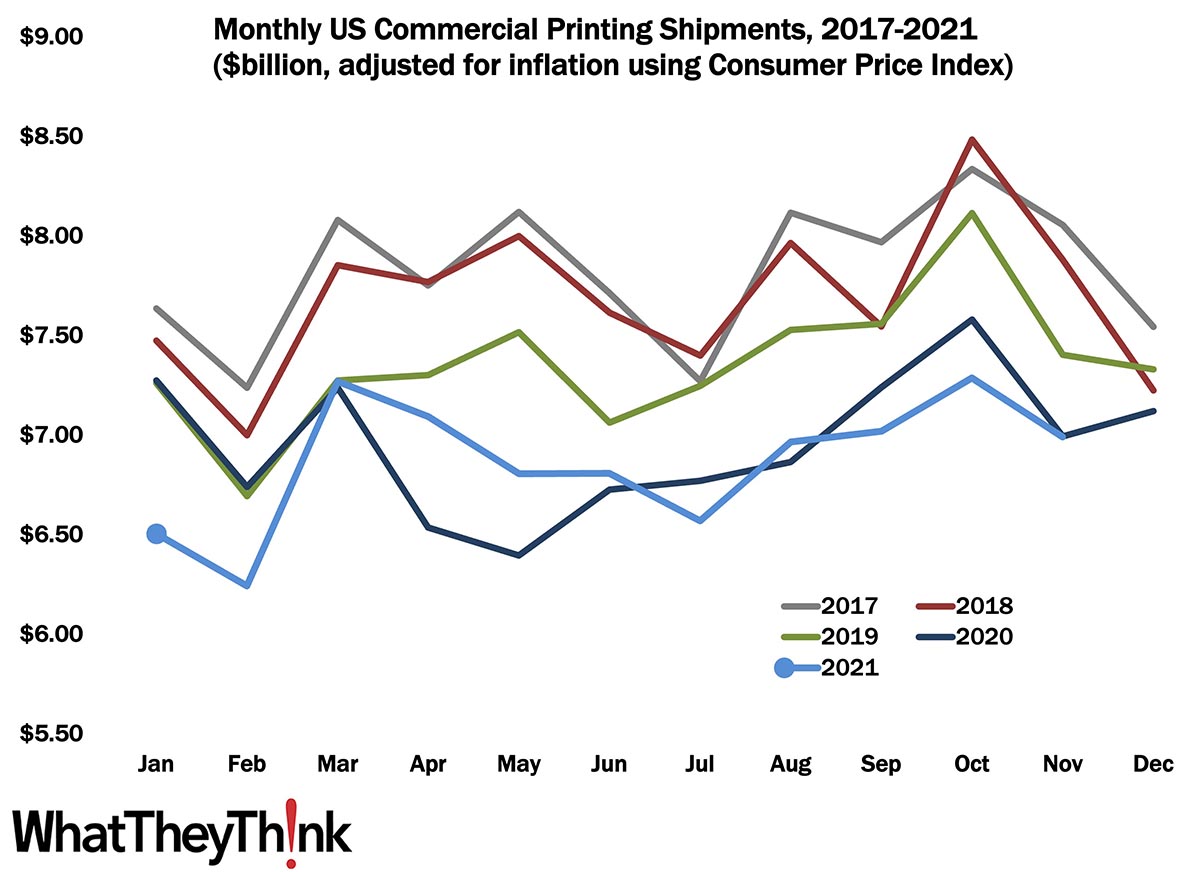 November 2021 printing shipments came in at $6.99 billion, down from $7.29 billion in October, and the first month that shipments dropped since June. At least it looks like we're returning to our normal seasonality, as typically November shipments drop below October. Here's the $7 billion question: will December shipments exhibit the old seasonality (that is, drop) or follow last year and start a new trend (that is, rise)? We were in Vegas at EFI Connect this week, and even the bookies weren't touching this one.
On the COVID front, December was the month of Omicron and it's only now in mid-January that cases are starting tom plateau, at least in some places. Still, during the holiday season, in most places, business had returned to normal (for better or worse, and in some places with mask mandates), and the economy has been generally doing fairly well, inflation notwithstanding.
Year to date, January-to-November shipments are $75.56 billion, only a bit off 2020's January-to-November number of $76.36. If we have a really good December, 2021 could come in slightly above 2020. Back in February, we noted that 2020 had been an $84.07 billion year, down from $87.65 billion in 2019 (these are based on old inflation adjustments and recent CPI figures are making historical comparisons a bit of a challenge). Still, if December shipments come in higher than expected, 2021 could come in slightly above 2020.