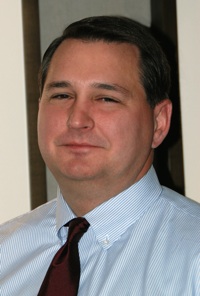 On July 15th, Agfa Graphics announced the acquisition of the assets (with the exception of some employee benefit plans) of the Harold M. Pitman Company, a U.S. supplier of prepress, industrial inkjet, pressroom and packaging printing products and systems. Just over a year later, WhatTheyThink had an exclusive conversation with Peter Wilkens, President of Agfa Graphics North America, to check in on the status of the integration.

WTT: Peter, sometimes acquisitions live up to their expectations and sometimes they don't. How is this one doing?

PW: There are a lot of things that are exactly as we intended. It diversified our company, and that was a very strategic aspect to the acquisition that has borne itself out. Has it given us incremental topline revenue? Absolutely. You also have to look at what has happened since the acquisition. We have certainly been whacked with headwinds like most companies, and we still have effects from raw materials such as aluminum, silver, fuel, the petroleum impact on ink. We still have those factors. 2010 was a pretty solid year for us, and 2011 has been okay. You just need to look at Dr. Webb's numbers reflecting declining printing shipments, and we are doing better than that. We will continue to focus on the things we can manage and we will be fine in the end.

WTT: What has changed from a physical location perspective?

PW: Pitman had headquarters in Totowa NJ and a number of facilities around the country. There has been a little consolidation in terms of field locations, but headquarters has been about 90% consolidated. Also, our lease ran out in Ridgefield Park, NJ, and that gives us an opportunity to acquire a new headquarters facility that better suites the number of people we have. We will be relocating there in about two months, in the same general area in New Jersey.

WTT: What about the people perspective?

PW: We folded our Agfa selling organization into the Pitman organization as our go-to-market strategy here. They are our selling organization and there are lots of examples of Agfa people that are now working in that organization and doing well. I think we are the most integrated in the field. The back office stuff is slower-some physical things we are working through in terms of buildings, merging two IT systems, that kind of thing, but it is all moving down a path that is as fast as we can take it.

WTT: What about total headcount, then and now?

PW: Our overall headcount decreased by 20% to 25% putting the two companies together. But consider that there is a manufacturing aspect of our corporation that wasn't impacted at all, so it is a little tricky to just look at the numbers from the top level.

WTT: And how about revenue?

PW: That is not as straightforward as it might seem. We know what we sold to Pitman as Agfa, and you can't double count that. Also, there were some partners that Pitman had that didn't stay with the acquisition; those were planned for. We also had our other national distributor, xpedx, that aligned with Kodak as a result of the acquisition, so that was another revenue piece that went out. One thing we are most pleased with, when businesses go through these kinds of things, you get big swings, with people leaving, customer churn, etc. But we have come out the other end pretty stable and back on track in terms of getting our growth strategy moving. When you have a situation where you have to disengage from a big dealer like xpedx, for example, you have to work to retain customers. It takes time and effort to make sure you keep your customers happy and continue to provide product into these accounts. The organization did a very nice job of working through those types of transitions.

WTT: Looking at 2012 and beyond, what are you anticipating?

PW: We are going to be focused on growing our business. We have a great addressable market across all these segments; we are not sitting here with lame products in markets in which we have no ability to grow. I tell my sales team there is no excuse not to grow. You have best-in-class products in every segment as well as great partnerships with vendors. And we have to grow it profitably. We have to be careful. Our industry is prone to low- to no-margin business and that is a real challenge. The graphic communications world is under pressure, so everyone wants products and services for the lowest possible cost. We just need to be careful we are minding the store. Just because you sell something doesn't mean it produced anything for the bottom line.

WTT: What portion of your business does plates comprise these days?

PW: The prepress segment is less than half the business, which quite frankly, we like. We don't want to be heavily leveraged there. We do have the best portfolio of plate products in the industry, though I am probably biased. We have a great opportunity to grow that business, but it is also good that it is not such an overarching part of our business that we live or die based on what happens in the plate world. Relative to CTP devices, let's face it, not a lot is being sold these days. We sell them, but the majority of revenue is plates. We still sell some film, and people would be surprised at how much film is still being used. That is a business that has been challenging, with silver going from $16-17 dollars/troy ounce to $49, settling back to the $40 range. It is a tricky business.

WTT: Finally, I understand you are doing something different in your booth at Graph Expo. Tell us about that.

PW: Yes, we are very excited about that. Of course, we will have a full complement of equipment and the consumables that go with them. But we are also focusing on real-world inkjet applications in four different areas: Retail, Home Décor, Outdoor and Art Gallery. This is right in the center of our booth and features real customer examples that show how our customers are using inkjet to benefit their businesses. We hope visitors will come in and take a look. There is some great work represented, and it will give people good ideas they can take back to their own businesses and customers.