Article sponsored by Memjet.
G2 ID Source, based in Jacksonville, Fla., produces all types of flexible packaging, labels, bags, and sleeves for the pharma, food, and beverage and seafood industries with a staff of 20 and 12,000 square feet of manufacturing space. The company offers end-to-end services for its clients, including access to a talented staff of graphic designers.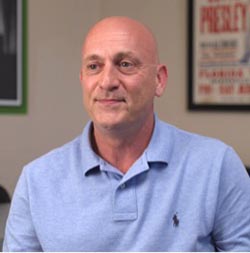 As client needs shifted over time, including an increase in demand for more customized labels and packaging, higher graphic content, smaller lot sizes and faster cycle times, G2 ID Source Vice President Terry Cochran began searching for ways to improve productivity and quality within the constraints of limited floor space.
"It was clear to me that we needed to incorporate digital printing into the mix," Cochran said. "But we also had limited floor space to work with. That's why I was excited to learn about the Colordyne 3600 Series AQ – Retrofit Printer Powered by Memjet which enables placement of the digital unit on top of our existing wide web flexo press and does not take up any additional floor space." Another consideration was speed and print quality. "With the Colordyne unit Powered by Memjet, we are able to get 1600 dpi quality at up to 300 feet per minute," he adds. "That's right in our wheelhouse and doesn't slow the flexo press down."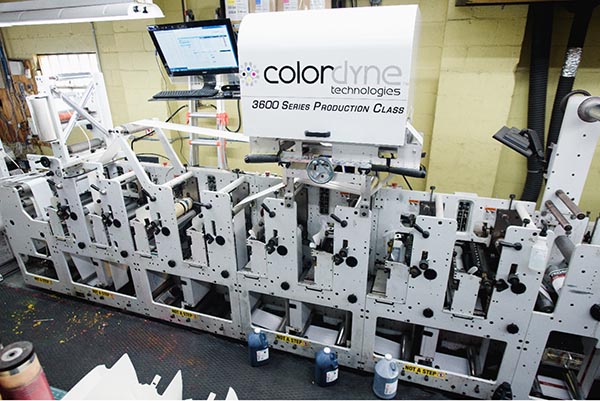 Cochran points out that with conventional flexo printing, it takes about 75 minutes to put ink and plates on press for a four-color job. With the Colordyne digital unit Powered by Memjet, he reports, he simply sends the file to the press and is printing within seconds. "This also means that for digital-only jobs, which comprise about 45% of our volume, we have virtually no downtime, our setup waste goes down tremendously, and we are able to achieve more consistent color both within the run and when doing reprints at a later date."
He also notes that digital-only jobs, while carrying a higher ink cost, don't incur the cost of making plates, press wash-ups between jobs, and the associated labor. "With our current mix of 45% digital only, 20% hybrid flexo/digital, and 35% flexo only, we have been able to produce three times more jobs each day since integrating the Colordyne 3600 unit into our operation," he says. "Not only does this help our bottom line, but it enables us to respond quickly to customer requirements. For example, a recent emergency job came to us on Thursday night, we ran it Friday morning and got it out the door that afternoon. I could not have done that with conventional flexo."
According to Cochran, his clients often want to try out new products with limited volumes. "An example would be a new seafood-stuffed salmon that a client might want to place in 20 distribution centers to gauge how well it will sell. By incorporating digital printing into the mix, we are much more capable of handling those kinds of custom requirements."
Digital printing with a Colordyne retrofit Powered by Memjet has also helped make flexo printing more efficient with hybrid flexo/digital jobs. "Using this method, I can convert a seven-color flexo job to three colors plus digital," Cochran explains. "For example, I might have a large label with a lot of ink coverage, but a small portion is a high-resolution photo. I can print the photo using digital and the rest with flexo, all in a single pass. It saves significant time and cost in the production process. To do a job like that using only flexo would take four times as long and cost four times more."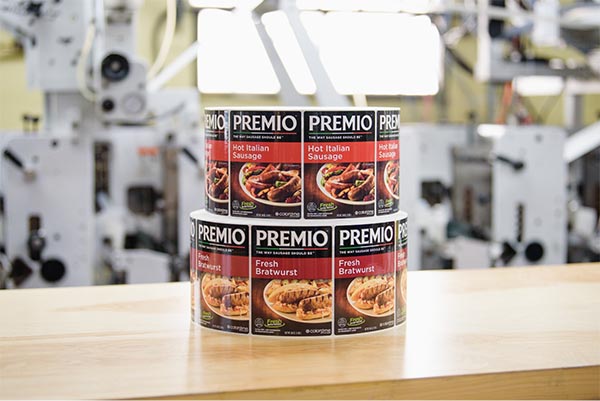 Cochran uses an ink drop calculator that can determine exactly how many picoliters of ink will be required to print a specific job digitally. "That allows me to determine which production configuration makes the most sense for a job and to more accurately estimate job cost, taking into consideration client requirements such as turn time, the amount of graphic content and number of colors in the piece, etc."
Cochran acknowledges that flexographic printing is not going away anytime soon. "As an example," he says, "we produce a large number of black and white nutritional facts labels, and there's not much benefit to producing those digitally. But as the technologies evolve and costs come down, if I had the opportunity, I would consider going completely digital. You get the same results every time in terms of repeatability of the client's brand color. There is absolutely no variance between runs."
Also important to Cochran's decision was the quality of support provided by Colordyne and Memjet. "They are second to none," he says. "I've visited the Colordyne facility, and they have been out to see me twice. And we can use a team viewer for remote support. The other day, we had an issue with our flexo press, and we didn't have much time to spare. They got us up and running in less than an hour using spare parts I had on hand. When you make an investment like this, support is really important."
Cochran concludes, "To stay ahead of the curve and the competition, I push everything to the limit here. With this hybrid flexo/digital print solution, we have gotten to the point of doing things people said could not be done. But I couldn't have gotten here without the support I receive from Colordyne and Memjet along with the quality and reliability of the Colordyne 3600 Series AQ – Retrofit Printer Powered by Memjet."