New appointment showcases Onyx Graphics' commitment to the global wide format printing community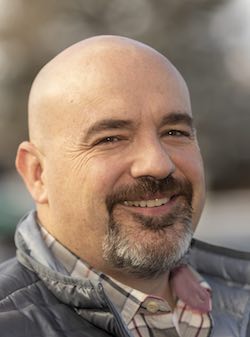 Salt Lake City, Utah – Onyx Graphics, Inc., today announced it has named Matt Crawford as Director of Product Marketing, effective immediately. In this position, Matt is responsible for leading the Onyx Graphics product vision and roadmap in developing and executing global product plans.
"Matt's industry experience and expertise with ONYX has had a tremendous impact on the way we position ONYX software solutions globally, said Kevin Murphy, President and CEO of Onyx Graphics. "In his new position, Matt will drive the vision and growth of our product portfolio for our worldwide customer base as well ONYX brand affinity."
Matt has an extensive ONYX background and comes to this new role after serving as Region General Manager, Americas; before that, he held the position of ONYX Territory Sales Manager, Central North America. Prior to joining Onyx Graphics in 2002, Matt worked with several leading graphics art organizations where he developed deep industry knowledge and professional relationships. Matt holds a bachelor's degree in visual communications from Northern Illinois University. He will be based at the company's Salt Lake City headquarters.
For more information, visit www.onyxgfx.com.