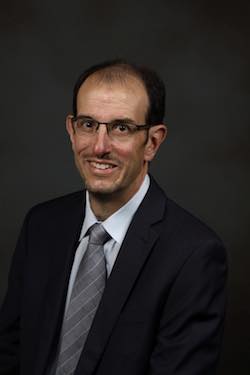 Hingham, Mass. – GMG, the leading developer of high-end color management solutions, announces that Michael Macaluso has been appointed Technical Sales Support Specialist in Canada. Macaluso will be responsible for providing technical and applications support for all color management solutions to GMG America customers, sales staff and distribution channels in Canada.
Before joining GMG, Macaluso spent his entire 31-year career at Kodak, serving the company in increasingly responsible technical oriented roles. Most recently, he was the primary Application Specialist based in the Toronto area, serving the U.S. and Canada supporting the Kodak Approval, Matchprint Inkjet, Matchprint Virtual and Colorflow color management systems and software, among other print systems. He was involved in pre- and post- sales support as well as installation, troubleshooting and supporting sales reps. He had additional experience in general workflow and flexo platemaking systems.
As Color Proofing Specialist and Account Executive, Macaluso held a dual role as a 'hybrid' representative. He assisted Kodak's dealer network selling, maintaining, training, and troubleshooting all Kodak Graphic Arts Products sold to customers—as well as consumables. Macaluso began his career at Kodak as a Technical Service Representative working on both copiers and color proofing systems.
Macaluso attended York University and received an Electronics Engineering Technology Diploma in the field of Study Circuit Analysis, Electronic Devices and Circuits, Microprocessor Hardware & Software form the DeVry Institute of Technology.
"Michael is an experienced digital application specialist with a practical and theoretical background training customers and distribution channels," comments Birgit Plautz, Manager, Technical Services, at GMG Americas. "He has a breadth of experience in a wide range of hardware and software color management systems, which will be of tremendous value to GMG's community in Canada. He has also been deeply involved in dealer channel sales support, samples and events. We are looking forward to his contributions serving GMG customers and partners."
Macaluso can be reached at [email protected].