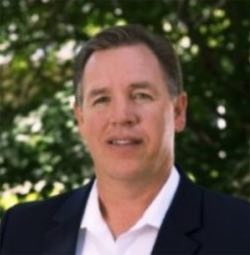 New York City – SNA Displays recently hired Doug Fundator as its director of sales for the western U.S. With direct experience in the digital display industry – most recently with Architectural Design and Sign (AD/S) and before that Nanolumens – Fundator was immediately able to hit the ground running.
"I couldn't be more thrilled or proud to part of SNA Displays," said Fundator, who brings more than 25 years of media and digital experience to the growing sales staff at SNA Displays. "I have had the pleasure of working with SNA as a vendor and partner and to be able to be part of the team is nothing short of amazing."
Fundator is a resident of Las Vegas and will be working for Rick Bortles, SNA Displays' vice president of global sales.
"Doug has an extensive working knowledge in digital signage, LED and LCD, but also in upstream componentry such as content management system and video processing," said Bortles. "Having a technical understanding of the complete system really gives Doug a unique advantage when it comes to establishing healthy relationships in our industry. We received so much interest in this position, but Doug really is a perfect fit for us and the kind of asset we need to drive interior and exterior LED display business in this region."
Fundator, a proud Army veteran, has two sons with his wife of 25 years.
"All of my recent free time – and money! – has gladly been spent chasing my amazing sons around the country watching them pursue their ice hockey dreams, a tough thing when they were raised in the desert."