Markem-Imaje announced today that Dover Corporation ("Dover") has completed the previously announced acquisition of Sys-Tech Solutions, Inc., d/b/a Systech International ("Systech"), which will now become part of Dover's Markem-Imaje business unit. Markem-Imaje will combine its Consulting and Integration Services division with Systech to create a focused and scaled-up integrated organization under the Systech brand that will provide innovative brand protection and compliance solutions to our global customers and lead the digital transformation of the brand protection market.

Systech, which is headquartered in Princeton, New Jersey, USA, offers an integrated Brand Protection Suite TM for compliance and brand protection applications, including serialization, traceability, and non-additive anti-counterfeiting and anti-diversion solutions, which will help customers meet evolving product traceability regulations and growing consumer demand for product safety, security and authenticity.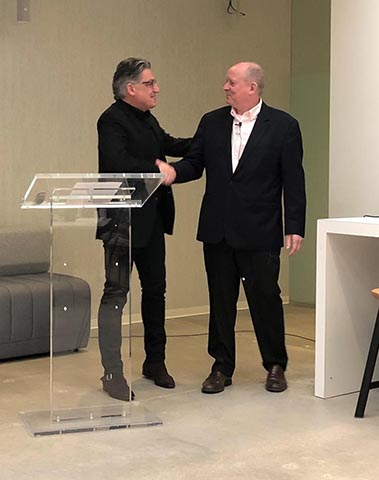 Outgoing CEO Ara Ohanian and Markem-Imaje CEO Vincent Vanderpoel seal the deal.