Santa Ana, Calif. – Duplo USA Corporation, the leading provider of innovative print finishing solutions, is a confirmed sponsor at EFI Connect 2020 and will exhibit in booth #116 later this month. Two of its hottest products, the DC-618 Slitter/Cutter/Creaser and DPC-400 Digital Die Cutter, will be on the show floor featuring new integrations with Fiery® workflow automation software.
The latest addition to Duplo's signature line of fully automated finishers, the DC-618 Slitter/Cutter/Creaser delivers professionally finished applications such as business cards, postcards and brochures up to 23 sheets per minute. Inside the Duplo booth, visitors can learn how to use Fiery® Impose to streamline the job preparation process in Fiery Driven™ print environments by applying imposition, barcodes and registration marks for accurate finishing on the DC-618.
Well received by attendees during its debut at Printing United, the DPC-400 utilizes a flatbed table and digital cutting technology to produce short-run packaging, custom-shaped cards and labels without physical dies required. It cuts, kiss cuts and scores a range of substrates from paper and laminates to adhesives and synthetic stocks up to 14" x 20" in size. At EFI Connect, visitors will have the opportunity to experience how Fiery JobFlow™ can be utilized with the DPC-400 to save time and reduce errors by automating the imposition and preparation of the CMYK and cutting files.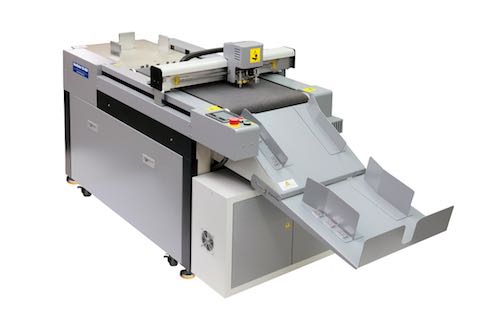 The EFI Connect User Conference will take place January 21-24 at The Wynn in Las Vegas.