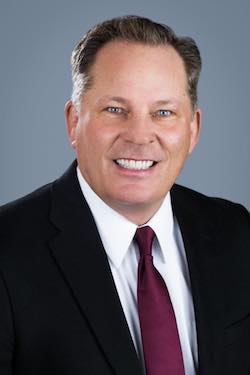 New York City – SNA Displays has promoted the head of its North American Channel program, Rick Bortles, to lead its global sales operations, citing a desire to consolidate its sales and marketing efforts across its various sales divisions.
"We've had such enormous growth in the last few years," said Dennis Hickey, president of SNA Displays. "After establishing our channel division a few years ago, we've partnered with some first-class integrators which is a tribute to Rick and his amazing team. As a result, that side of the business has really grown."
Additionally, the company's commercial division has been awarded some of North America's largest and most prominent LED spectaculars in recent years, including several mega-spectaculars and projects for Fortune 50 brands, according to Hickey.
"Given all of this growth, it was time to improve the cross-company coordination for our sales and marketing teams," he said. "Rick's vast experience in executive sales and management, combined with everything he's added to our company since coming on board, makes him an excellent choice for this leadership position."
Bortles' title will be Vice President of Global Sales and he will manage SNA Displays' sales initiatives, from commercial operations to channel-partnership opportunities around the world.
"This is a great opportunity for us to bring some of our teams' efforts under one roof," said Bortles. "We can now coordinate opportunities, share knowledge and assets, and really improve the way we communicate our great offerings to all clients and partners. Each side of the business has such a great story to tell."
Discover how Dreams Live Digitally® at snadisplays.com.