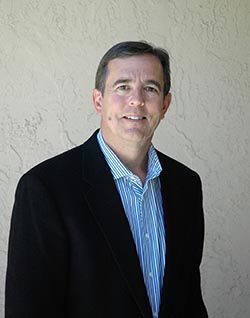 Davidson, N.C. – 3A Composites USA (www.3ACompositesUSA.com) is pleased to announce the appointment of Chuck Kunze as director of marketing and product management for the company's graphic display and industry/transport businesses in the Americas, including North America, Central America and South America.
In this role, Kunze will work closely with the company's sales teams to drive and support continued growth and leadership in the graphic display and industry/transport markets through innovation, product development, marketing and branding. Kunze also will work closely with the company's technical teams on applications development, new product innovation and strategic product initiatives.
Kunze will be focused on the development of unique graphic display (www.graphicdisplay.com) solutions with the company's leading brands of FOME-COR®, SINTRA®, GATOR®, DISPA® , DIBOND® and LUMEX® G rigid substrates.
Kunze has extensive marketing experience, including product line management, new product development, commercialization, brand management and strategic planning. Prior to joining 3A Composites USA, Kunze most recently served as group product manager for DNP Imagingcomm America Corp., of Concord, N.C.
Kunze holds a master's degree in business administration from the University of Rochester as well as a bachelor of science degree in mechanical engineering from the Rensselaer Polytechnic Institute. He will be based in the 3A Composites USA headquarters in Davidson, N.C.
For more information about 3A Composites' graphic display and industry/transport solutions, visit www.3ACompositesUSA.com, email [email protected] or call (800) 626-3365.