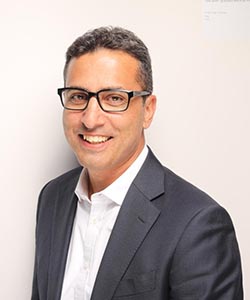 Lod, Israel – Massivit 3D Printing Technologies, the leading provider of large format 3D printing solutions, has announced the appointment of Eyal Manzoor as the company's new VP Global Sales.
Effective immediately, Manzoor will be responsible for a growing team of global sales directors and distributors across 37 countries. To meet the blooming market demand for large format 3D printing solutions across multiple sectors, Manzoor was selected to take over this role from Erez Zimerman, who was recently appointed as Massivit 3D's CEO.
Manzoor brings to his new role nineteen years of international experience in sales, business development, and customer support roles in the high-tech, digital printing industry. Most recently, he held executive roles at Kornit Digital including EMEA Regional Managing Director. Prior to that, he held senior positions at Scitex Vision and Nur Macroprinters (later acquired by HP). With an in-depth understanding of global markets, Manzoor's professional achievements include boosting annual regional sales by multi-millions, successfully establishing business in new markets, and managing large teams including global channels. Manzoor holds a BA in Economics and Management.
Commenting on the appointment, Erez Zimerman, CEO of Massivit 3D, said "Eyal has an outstanding professional track record and a wealth of experience in sales across multiple regions. I am adamant that he will successfully drive our sales team and channels to even greater heights and I am excited that he is joining us."
Manzoor said: "I'm delighted to join such a dynamic and inspiring company in a growing market, and I look forward to helping the business grow worldwide as well as supporting customers' needs."
For more information, please visit www.massivit3d.com.