Shawnee, Kan. – Nazdar Ink Technologies has announced the introduction of its 204 Series digital imaging Inks. Previewed at FESPA 2019 earlier this month, the new 204 Series inks have been designed specifically for use in Roland™ TrueVIS SG and VG Series digital printers using Roland TrueVIS™ ink.
The Nazdar 204 Series inks offer a closely colour-matched and chemically-compatible alternative for Roland TrueVIS SG and VG Series printers using TrueVIS TR inks. With plug-and-play capabilities and consistent high-speed printing performance, users can simply replace the OEM ink as it runs out with the 204 Series ink, producing high-impact, high-intensity colours comparable to the original inkset.
The low-odour Nazdar inks have been formulated to achieve the same regulatory classification as the OEM inks, making them suitable for use in environments without the need for specialised ventilation. Available in CMYK plus Light Cyan, Light Magenta and Light Black, the Nazdar 204 Series ink range is ideal for commonly used graphics substrates including banner material, flexible and pressure-sensitive vinyl, blue back paper and backed mesh, and delivers consistent and reliable print performance, even at high-speed print modes.
On the latest introduction to the Nazdar range, Stephen Woodall, Global Market Segment Manager for Aqueous & Solvent Digital at Nazdar, comments: "The new 204 Series inks allow end-users to reduce their ink costs without compromising on quality. With exceptional colour and chemistry compatibility, combined with a seamless conversion process, the 204 Series inks enable users to switch one colour at a time - without the need for flushing or custom profiles in most situations."
In addition to the colour vibrancy provided as standard with Nazdar inks - which are manufactured in the UK and USA - the new 204 Series inks offer superior performance on outdoor graphics and are resistant to UV degradation and colour fade.
Nazdar digital inks are also backed by the best warranty in the business, covering the entire ink train. For more information, or to find details of your local distributor, please visit www.nazdar.com.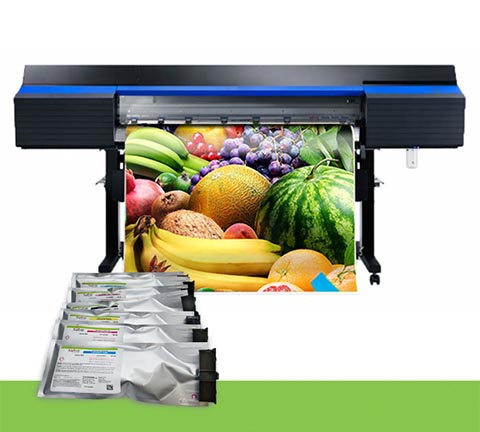 Nazdar announces new 204 Series inks for digital print applications.