Oosterhout – Q.I. Press Controls will upgrade presses at Tamedia printing centres with IDS-3D systems for closed-loop colour control and other control functions.
Retrofitting printing presses with state-of-the-art automation and control systems opens up potential to boost efficiency, productivity and quality. Q.I. Press Controls (QIPC) has won an order from Tamedia AG—Switzerland's largest privately owned media group, which operates three own newspaper printing plants—for its fully automatic, multifunctional IDS-3D ink density, dampening and colour register control system for two of its newspaper presses.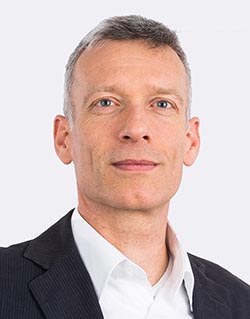 "The challenge for us was to implement an automated solution that would help us maintain our high print quality at a constant level throughout the entire run—and to do so across several shifts and over several days. Particularly with high-volume jobs we'll be able to produce with fewer press operators and hence more efficiently," explains Matthias Kobel, Managing Director of the Bern Tamedia printing centre.
IDS-3D makes the difference
IDS-3D uses an image-based process with markless measurement and is also able to monitor any spot or brand colours in freely definable areas of the print image. In addition, the QIPC system automatically detects errors such as incorrectly positioned printing plates.
The order includes the installation of each two IDS-3D cameras with integrated Automatic Ink Mist Shield (AIMS) in all five towers of the WIFAG press in the Lausanne Tamedia plant and in four of the nine towers of the Koenig & Bauer press in Bern. This will give both newspaper presses a range of state-of-the-art functionalities, including ink density and dampening control, colour register control, error detection and intelligent pre-setting of ink and fountain solution. In Lausanne, the whole thing will be supplemented by fan-out control.
"We are pleased that after thorough evaluation Tamedia AG has chosen the IDS-3D system and thus one of the most innovative and future-oriented solutions on the market. The many advantages of the QIPC system will secure daily business benefits for Tamedia," comments Peter J. Rickenmann, CEO of QIPC's Swiss agent Print Assist AG (a Koenig & Bauer company).