Harris & Bruno International invites you to booth 3047 at Print 18 to see how the ExcelCoat series of offline/inline coaters for UV and AQ masterfully apply flood or spot coating to sheetfed or web prints from multiple OEMs.
"Years of experience advancing chamber/anilox technology allows us to apply UV, AQ and specialty coating to digital prints with high-quality precision," said H&B President Nick Bruno. "We invite you to visit our booth to see the samples for yourself and hear the many success stories of ExcelCoat owners."
Manufactured and assembled in California, The ExcelCoat series is built on the principles of throughput, automation and reliability. Featured at Print 18 will be samples from an ExcelCoat ZRS Spot Coater and ExcelCoat Web Coater. Visit Harris & Bruno booth 3047 for more information.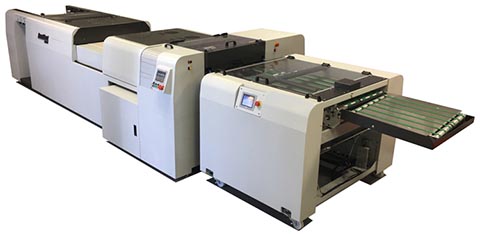 Featured in the ExcelCoat series of offline/inline coaters for UV and AQ are the ExcelCoat ZRS Spot Coater,