Springfield, Mass. – This October, leaders in the folding carton industry will head to Atlanta's stylish Buckhead neighborhood for the Paperboard Packaging Council's (PPC) annual Fall Meeting and Leadership Conference. Taking place at the Whitley Hotel, October 24-26, the meeting will help attendees to increase productivity and tackle workforce recruitment and retention issues that are crucial to packaging industry's future.

Attendees will learn two methods for increasing productivity at work: changing behavior and harnessing technology. Keynote speaker Dr. Melissa Gratias will discuss everyday rituals attendees can incorporate into their daily routines to take control of their time. A productivity psychologist, author, and coach, Gratias has helped thousands of businesspeople to maximize focus and productivity. With Gratias' advice, attendees can bring structure to their busy work lives while maintaining the flexibility needed to keep up with the pace of change.

Technology can also help business leaders become more productive and less stressed. Beth Ziesensis, a self-described "nerdy best friend," will show PPC members how to take advantage of today's best tech tools. She'll share apps and programs that automate tasks, streamline communications, and eliminate overflowing email boxes. Many of these technologies come in the form of shortcuts and background functions that truly allow people to multitask and stay productive.

"When curating content for our meetings, we like to choose topics that address some of our members' top challenges," said Ben Markens, PPC president. "Productivity is crucial to keeping paperboard manufacturers thriving, as is hiring and keeping the right employees."

Attendees will gain insights about their future workers from a professional who teaches and mentors them every day. Nona Woolbright, Associate Professor and Graduate Coordinator at Clemson University's Graphic Communications Department, will discuss workforce talent in the print industry. According to Woolbright, a major shift is occurring, both in the makeup of the print and packaging workforce as well as the ways manufacturers will need to attract and retain future workers. She'll offer insights into where future workers are coming from, what they value, and how manufacturers can get the cream of the crop to work in their companies.

Other speakers include print industry sales trainer Bill Farquharson, Emory University economist Jeff Rosensweig, and Andy Bolton, president and CEO of PaperWorks Industries, Inc.

Conference-goers will also attend: a banquet and awards ceremony announcing the winners of PPC's 75th annual North American Paperboard Packaging Competition; various committee and special interest meetings; and a fun reception at the Painted Pin, a boutique bar, bowling, and entertainment venue in the heart of Buckhead's Miami Circle.

"We want attendees to have a great time and take away valuable information," said Markens. "With a great speaker lineup and a celebration of our 75th annual packaging competition, Fall Meeting in Atlanta should be a big hit."

For more information about PPC's 2018 Fall Meeting and Leadership Conference, visit paperbox.org/fall.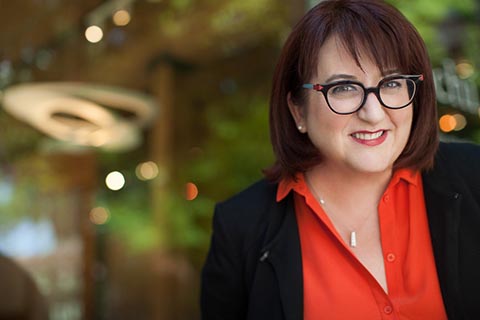 "Nerdy best friend" Beth Ziesenis will show attendees at PPC's Fall Meeting how to use apps and technology to be more productive and less stressed.