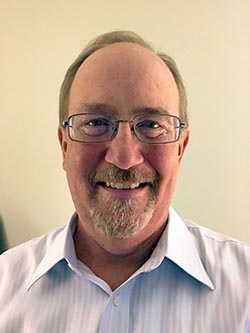 Marlton, N.J. – MBO America welcomes Joe Forest as Northeast Regional Sales Manager. Joe's territory consists of New Jersey, New York, Massachusetts, Connecticut, Vermont, New Hampshire, Maine and Rhode Island.
"Joe brings an impressive and successful history of equipment sales in the Northeast with him to MBO." Says MBO America's National Sales Director, Josh Romberg, "We are confident that he will provide the expert level of support that our customers and suppliers expect of us, and we are very excited to have Joe on our team."
Joe joins MBO America with over 40 years of progressive management experience that includes an extensive understanding of both digital and conventional printing. He most recently served as a Senior Account Executive with Canon Solutions America and has held a variety of positions with industry suppliers and providers, including Hewlett Packard and Heidelberg.
"I am delighted to be part of the MBO America team," Joe says, "I look forward to bring cutting edge finishing technology to the print industry."
To learn more about MBO America, please visit www.mboamerica.com.