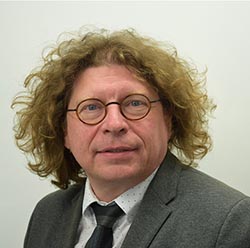 Offenbach – Mr. Guido Van Loo, former Technical Director of Manroland France, has been promoted to Managing Director of the group's French outpost with immediate effect.
Holding a masters degree in Electronic Engineering, Mr. Van Loo has more than 30 years' experience in business operations and technical management in the printing and packaging industries.
With his solid engineering background, Mr. Van Loo has held technical management roles at Manroland Benelux and subsequently Manroland France for more than 6 years.
In his new post Mr. Van Loo will continue to help develop the French organisation further with a focus on sales and service support to help customers achieve even higher added value from their investments.
Mr. Rafael Penuela, CEO of Manroland Sheetfed GmbH, congratulated Mr. Van Loo on his promotion. "With our firm commitment to the printing industry in France and under the new leadership of Mr. Guido Van Loo, Manroland France will continue to support our customers in the region with our first-class products and services," Mr. Penuela said.