West Chester, Ohio – Color-Logic has certified the HP Indigo
demonstration center in Singapore. Confirming the certification, Color-Logic Director of Sales and Marketing Mark Geeves commented: "Color-Logic has inspected a variety of samples printed at the Singapore HP demonstration center on the HP Indigo 6900 with the new HP silver ink. Using the HP Indigo silver ink, the HP Indigo 6900 prints faithfully reproduced all of the Color-Logic decorative effects and the 250 new metallic colors we create. The HP Singapore demo center certification will permit HP printers, agencies, and brands to see what is really possible with the Color-Logic design software and HP silver ink on the HP Indigo 6900, as well as how HP white ink performs on other HP commercial and label and packaging presses."

Color-Logic™develops color communication systems and software tool sets for a variety of special effect printing applications. Color-Logic provides brand owners, product managers, corporations, and their advertising agencies the ability to differentiate themselves and their clients with a simple print production process that yields dramatic results. Color-Logic decorative effects utilize the existing workflows of printers and designers, yielding dynamic results without the use of special equipment. Color-Logic supports the value of print and works with designers and printers to enhance their printed media. For more information, visit www.color-logic.com or call +1-513-258-0047.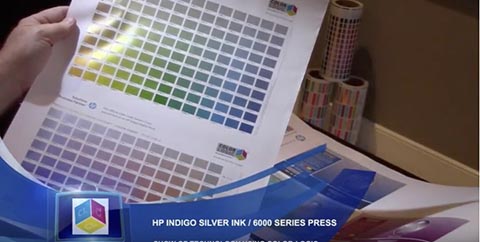 Color-Logic Images from the HP Indigo 6900.