Columbus, Ohio – Earth moving equipment can be seen coming and going from the Hopkins Printing manufacturing plant located at 2246 CityGate Drive. The current facility sits on 9 acres of land and has 75,000 square feet of production space. The expansion project will add 33,000 square feet to the plant, bringing the facility up to a working area of 108,000 square feet. The addition will create much-needed room to complete fulfillment projects for Hopkins' retail clients and will also provide enhanced warehouse and storefront capacity for all clients. The new space will also allow the company to add bindery equipment for some select services that are currently subcontracted.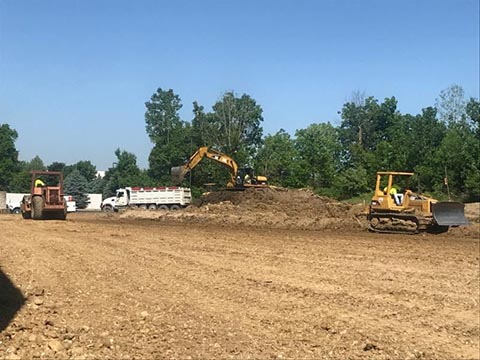 Hopkins has once again contracted with Renier Construction for this addition. Renier built the current facility in 2000 and had provided construction services when Hopkins was located on the south side of downtown Columbus.

Roy Waterhouse, president, noted, "We planned for this addition 18 years ago with a layout that would be easy to expand and grow. Our Lean initiatives have helped us make great use of the current space, but the addition will help us to add more services for our customers."