Irvine, Calif. – Roland DGA has announced that its Texart™ SBL3 dye-sublimation inks have earned certification from ChromaLuxe® for outdoor durability. This certification assures users that they can expect optimum quality and durability when transfer graphics are printed with Texart SBL3 inks and sublimated to ChromaLuxe EXT (Extended Life) UV-resistant photo panels.

In addition to the certification, Chromaluxe is backing up the UV resistance and expected outdoor life of graphics printed with Texart inks and transferred to ChromaLuxe EXT with a two-year warranty on photography-based output and a three-year warranty on signage-based output.

This certification from ChromaLuxe applies to all standard Texart SBL3 inks, which are available in 4-color or 8-color configurations with CMYK, Light Cyan, Light Magenta, Orange, and Violet. Designed to bring out the best in Roland's advanced Texart RT-640 and XT-640 dye-sublimation printers, SBL3 inks are ideal for creating vibrant sublimated signage, apparel, accessories and hard goods. In addition to producing rich, durable graphics, these water-based, fast-drying inks contain a high concentration of dyes, which allows for reduced ink usage while retaining maximum vibrancy.

"The ChromaLuxe certification and warranties provide assurance to Texart series users that their graphics sublimated to ChromaLuxe EXT panels will stand up to powerful UV rays and the elements," said Lily Hunter, Roland DGA Product Manager, Textiles and Consumables. "They get the best of both worlds – colorful, vibrant graphics and the very best outdoor durability possible."

For additional information on Roland Texart SBL3 dye-sublimation inks, visit https://www.rolanddga.com/products/inks/roland-texart-sbl3-dye-sublimation-inks. To learn more about Roland's Texart series dye-sublimation printers, visit https://www.rolanddga.com/.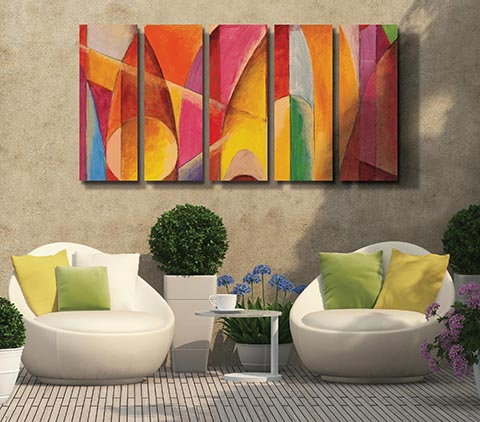 Roland's Texart SBL3 dye-sublimation inks are now certified by ChromaLuxe for outdoor durability when transferred to ChromaLuxe EXT panels.