Booth A110, Luxepack, New York – At Luxepack, the New York tradeshow dedicated to creative and luxury packaging, designers, printers and branded companies are welcome to discover the versatile portfolio of Zanders, a German manufacturer of high-quality specialty papers and boards, at first hand. At booth A110, Zanders presents its wide range of board grades that allows to position every product individually and authentically. Hank Somer, Sales Manager North America, will provide visitors with information about the portfolio and the different ways the grades can be applied.

This year, a special tribute is paid to the long-established premium brand Chromolux which celebrates its 60th anniversary. Launched in 1958, Chromolux belongs to the world's leading paper brands. The cast-coated and highly glossy Chromolux paper and board grades are suitable for luxury products, such as exclusive perfumes and cosmetics, exquisite confectionary, champagne and spirits, and fine tobacco goods.

Zanders' portfolio also includes Zanpack that captivates with an exceptionally haptic experience and high-resolution printing results and is particularly suitable for cosmetics and pharmaceutical packaging as well as for premium quality confectionary, food and beverages and non-food items. The uncoated SBS board Zanpack touch has a pleasant, naturally-grainier surface. It offers pure whiteness and excellent printing results and serves the premium sector by underlining the product's exclusivity. In addition to Zanpack touch the Zanpack range consists of two board grades which impress with an exceptionally smooth and silky surface: one-side double-coated Zanpack silk and two-side double coated Zanpack silk2. The whole Zanpack range as well as all other board grades of Zanders are made in Germany to the highest manufacturing standards and use only FSC® certified and sustainable pulp. Especially for limited and personalized runs, Zanders presents premium brands Chromolux digital, Silver digital and Zanpack silk digital particularly developed for digital printing as well as Zanjet, a coated two side inkjet paper available for high speed commercial inkjet printing.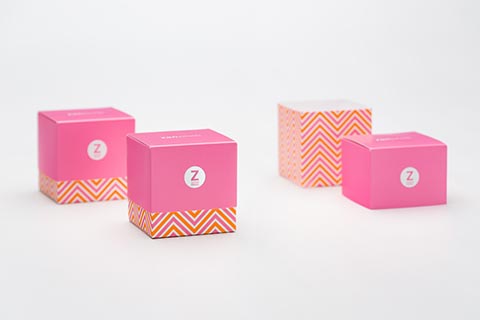 The key feature of Zanpack touch is its matte and pleasantly rough surface. Copyright: Thomas Geisel for Zanders.