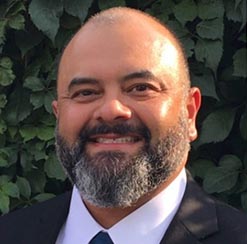 Lawrence, Kan. – Allen Press, Inc. is pleased to announce the addition of Art Vargas as an Account Manager. Vargas brings expertise in direct mail, premedia, digital and offset printing, customer service and account management.
With his vast experience in direct mail project management, Art will be a valuable resource to our clients, advising them through best production processes and continuing to position Allen Press as a premium direct mail provider.
"I'm fortunate to do what I love for a living and definitely consider myself a print nerd," said Vargas. "I have been following Allen Press for some time, and I'm very excited to join an amazing team that continues to be a leader in our industry."
Vargas also has extensive account management experience and strives to create dynamic customer relationships with every project. Before joining Allen Press, Vargas worked as a Senior Project Manager for Henry Wurst and prior to that served in account management roles for Creative Printing, WorkflowOne, Universal Manufacturing and Robbie.
"Art has a strong history of excellent customer relations and a real passion for the print industry," said Maria Preston-Cargill, Allen Press Senior Vice President of Sales and Marketing. "He's well-versed in the latest industry innovations, making him very comfortable with the new technologies at Allen Press."
When not researching new printing techniques and processes, Art enjoys landscaping, playing sports, hiking, camping and fishing. He also enjoys creating art projects with his wife and children and working with artists to promote their work through various media.