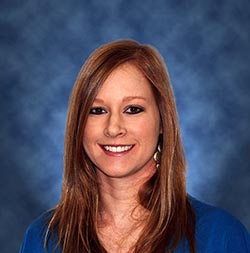 Midlothian, Tex. – Ennis, Inc. has appointed Jennifer Pettiford as the General Manager of Mutual Graphics. Located in Powell, TN, Mutual Graphics serves print distributors throughout the United States as a manufacturer of continuous and cut-sheet forms, snap-outs and other printed products.
As General Manager, Jennifer plans to add new products to the Mutual Graphics line in order to better serve the company's distributors. She is a 16-year employee of Mutual Graphics and previously held roles as Plant Superintendent and Accounting and Human Resources Manager. She earned a Bachelor's degree in Business Administration from the University of Tennessee-Knoxville.
"Our distributors are our priority and we will continue to focus on helping their businesses grow," said Jennifer.
The Ennis management team is confident that Jennifer's commitment to superior customer service and to the business growth of Mutual Graphics distributors will make her a strong leader.
For more information about Mutual Graphics, visit ennis.com or call the Ennis HOTLine at 800.972.1069.